January 10, 2013
How many real and serious national problems can you list? And how many obvious solutions can you come up with literally off the top of your head? Now an experiment: list how many of them are being worked on by our DC elites or even discussed my our elite media? The answer is none. Why is this? And what can you do about it?
Real And Serious Problems
Start with climate change, clearly the most serious problem facing the world. If you think this is something that won't do serious damage until way off in the future, consider what could happen this year if our country's terrible drought continues, and then other climate-related disasters hit other agricultural regions around the world. Oh, right, mass starvation. Never mind the storms and storm surges, huge wildfires, heat waves, etc. that we are already experiencing.
Jobs. We have an absolute and continuing jobs emergency and people are suffering. And it is the reason we have a big budget deficit. Is there an economic problem that is more serious than jobs? Imagine if we had full employment, and companies had to actually pay well to get the employees they need, and provide training, etc. Imagine how LOW the budget deficit would be. The high budget deficit is a flip side of all the benefits businesses are getting from the low wages, long hours, etc. that come from high unemployment. The budget deficit is literally the government subsidizing WalMart's low wages.
Our huge, huge trade deficit - the actual deficit that is actually draining our economy and killing jobs and factories and industries and our ability to make a living in the future. The budget deficit is money spent on each other, things that make our lives better. The trade deficit is money that just bleeds out, making us all poorer and less able to take care of each other.
Infrastructure - our country's infrastructure is seriously in disrepair. Never mind that we don't have modern things that could be seriously boosting our economy, like high-speed rail and fiber-internet to every business and home -- things are falling apart.
Education, the cost of universities and resulting student-loan debt, the need for more community colleges, etc. They are pretending to talk about this but all the solutions being discussed take money away from our schools and universities and only benefit the Wall Street types...
You can name dozens of other serious, major national problems that are not even on the DC-elite agenda!
OK, they appear to be talking about guns. That's good. But not if they are talking about even more guns.
Many Problems Have Obvious Solutions
We can start attacking the climate problem with a big carbon tax. People will start using alternatives, which will cost less than using carbon-based energy sources. (PS the revenue also helps fix the budget problem.) Refund some of the money collected to those who are hit hardest by the tax, like low-income people who have to drive to work.
Infrastructure and jobs are two of our most serious problems. But obviously if we start fixing the infrastructure problem we are also fixing a lot of the jobs problem. (Especially if we have strict "Buy American" requirements for the materials, steel,etc.) (PS this also helps fix the budget problem because people with jobs are paying taxes, not using the safety net, and the economy becomes more competitive in the long run.)
Etc, with the obvious solutions. I don't have to put them here, they're obvious.
So why do they ignore the real problems and the obvious solutions that help We, the People?
Why Do They Ignore The Real Problems?
So WHY do our DC-elite geniuses ignore our real problems? We all know the answer: the influence of big money. Big money dominates. Big money steers the discussion. Big money buys the politicians. Big money lobbies the rule-makers. Big money uses the "revolving door" to reward the officeholders and staffers and regulators with high-paying jobs after they leave government -- if they play ball while in government.
And big money rigs the game so only the really big money -- those who already have it -- can win.
But the problem extends so far past the direct bribery, especially in the way it dominates the country's information channels. This means the major media (all of it dominated by only 6 companies), and all of the ways that our national discussion gets shaped.
Using the climate problem as an example, we all understand that big money from the fossil-fuel industry is being used to keep us from attacking this problem. But how?
Looking at how the information channels are influenced illustrates how far big money reaches. They don't just bribe politicians, and hire them and staffers later, etc. They also use their big money to influence how we talk and even think about this. Aside from the huge money spent on lobbyists, there are the dozens and dozens of so-called "think tanks" and "institutes" and other organizations that get money from these companies to pay people to go on TV and radio and write articles and op-eds, etc, to influence the nation's discussion of this. They also have their "studies" and "reports" etc. that get in the news. If you want a major-media career you had best not get on the wrong side of these companies. They totally dominate and intimidate and do what it takes to get their way.
(A few - just a few - resources on this: Frontline: Climate of Doubt, Meet The Climate Denial Machine, Koch Industries: Secretly Funding the Climate Denial Machine, Climate Skeptic's Debunked Report Exposes How the Denial Industry Works, How climate change denial lets the fuel industry run politics, in one handy chart)
The information sources of our democracy are controlled by the big money. Another example (of so many) of how the corporate money machine influences what we as a country talk and even what we think about: How often do you see a labor leader on your TV talking about the benefits of unions?
Then there are the other information channels. Did you hear about FreedomWorks paying Glenn Beck and Rush Limbaugh huge money to promote the Tea Party? Or the other stories about how they get and use their money? (FreedomWorks is one of the organizations that bused in thugs to disrupt Congressional town hall meetings a few years back.) This is just one of the dozens and dozens of well-funded outfits that is getting huge money to influence our national political climate.
How about that huge fight over taxes on billionaires? Do you know about the huge influence of Grover Norquist and his organization? Look at this: Grover Norquist's Budget Is Largely Financed by Just Two Billionaire-Backed Nonprofits.
This flood of corporate and billionaire money goes well beyond just paying politicians. And it is the reason it seems like we are helpless to do anything about the real and serious problems our country faces.
What You Can And MUST Do
We have to counter this money, and that takes money. We have to get money to use to fight back. We can't just all be doing what we can in our spare times, and signing online petitions, or quitting our jobs and living in poverty so we can work on these problems.
There are millions of us and if we all give even a small amount of money to help out, we can get things done!
The most important and effective thing you can do, even before you get active online and then on the streets is to contribute money to progressive organizations, and make it a habit. Seriously, they have corporate funding and all We, the People have is We, the People. There are a lot of us and if everyone who agrees with progressive values started to actually put some money where our values are, we could make up for that corporate money.
If you have to start small, that is fine. 20 million people starting small can make a huge difference.
Try it, click here and give $3 to the organization I work for, Campaign for America's Future.
Click these links and give $3 to Progressive Congress, or Media Matters.
How about giving $3 to help Netroots Nation or Crooks and Liars or Daily Kos, or Blue America or Firedoglake, or AMERICAblog.
You can also give a donation to Center for American Progress here, or to the National Council of La Raza here, or to Demos here, or to the Economic Policy Institute here, to the Center for Community Change here, the Leadership Conference on Civil and Human Rights here, to People For the American Way here, and there are so many other organizations that are working in their own way to help. (I'll add them as they read this and write to yell at me for leaving them out.)
Go through the ActBlue directory, and give $3 here and $3 there.
We really need for progressives to understand this need, and the difference between this and election campaign contributions. Think about it, and help spread the word. Help fund it, and help others understand this need. We can beat back the conservative machine by building a machine of our own that is strong enough to do the job. This takes money.
And to keep that machine answerable to US, we have to fund it democratically, with each of us stepping up and contributing what we can. It has to be lots of people giving small and medium amounts, not depending on a few large donors. ANY organization or candidate is going to dance with the ones that brung 'em, so WE have to bring them to the dance together. Go give $3 or $10 or $100 to any of those organizations now, and keep doing it, and get others to do it.
If you want to help be part of the SOLUTION this is a great way to start. This is the most important thing you can do. AND you should be online and on the streets. But the most important thing is to give some money to help counter the huge flood of corporate money.
PS See also Republicans Again Use Race, And It's OUR Fault That It Still Works
--
This post originally appeared at Campaign for America's Future (CAF) at their Blog for OurFuture. I am a Fellow with CAF.
Sign up here for the CAF daily summary
Posted by Dave Johnson at 8:21 AM | Comments (0) | Link Cosmos
December 24, 2012
Not sure what is wrong with "spending." It is the things we do as a democracy to make ALL of our lives better, instead of just a few people hoarding all the money. As a country we can certainly afford to spend on health care, retirement, things like that. We coughed up to bail out the banks on a moment's notice, more than a trillion to invade Iraq. We doubled the defense dept budget under 'W.'
Remember, when he took office Bush said that it was important that we stop paying off the debt. He said that the return to deficits was "incredibly positive news." That is a quote.
Go see for yourself. Here is a news report, Aug 25, 2001: http://www.nytimes.com/2001/08/25/politics/25BUSH.html
President Bush said today that there was a benefit to the government's fast-dwindling surplus, declaring that it will create ''a fiscal straitjacket for Congress.'' He said that was ''incredibly positive news'' because it would halt the growth of the federal government.
Posted by Dave Johnson at 8:53 AM | Comments (0) | Link Cosmos
November 16, 2012
Ohio Senator Sherrod Brown won reelection by "waging class warfare" using middle-class populism. Here is how.
Today the Campaign for America's Future launches a new website – WageClassWar.org – to detail the new terrain of American politics. The site tells the story of key races, and compiles copies of ads, speech and debate excerpts, new stories that highlight critical moments.
Brown's Fight
Ohio Senator Sherrod Brown, a Democrat, faced a tough battle for reelection. Huge amounts of Wall Street, multinational corporate, billionaire and undisclosed money (China?) -- at least $35 million -- poured in. Brown beat Ohio's State Treasurer Josh Mandel and was reelected by more than 5% using a strong middle class populist argument. He called for curbing the excesses of Wall Street, and ending taxpayer-funded giveaways to huge corporations that send American jobs overseas. And Brown especially, especially championed American manufacturing over the interests of Wall Street and the giant multinational corporations.
Brown stood up for the class interests of Ohio's blue-collar voters and won reelection. He took the side of the many against the side of the big-money few.
Earlier this year Brown was considered vulnerable because he had voted for the stimulus and Obamacare. But Brown supported the "auto bailout" and was a strong proponent of manufacturing, and of taking on China, especially over currency manipulation. Josh Mandel, Brown's opponent, opposed the auto bailout.
On jobs, Brown stressed investing in maintaining and modernizing our infrastructure, developing a coherent national manufacturing strategy, and taking on China for manipulating its currency and other trade violations. Mandel stressed the Republican basics: tax cuts and cutting regulations -- especially those limiting mercury and other air-pollution standards that affect coal-burning utilities. Also said we should "eliminate government bailouts of industries."
"A Proud Labor-Populist"
Brown campaigned as, in EJ Dionne's words, "A proud labor-populist," (Note that the $20 million figure is from early October.)
A proud labor-populist, Brown seems to invite the hostility of wealthy conservatives and deep-pocketed interest groups. The amount they have spent to defeat him topped $20 million this week.

... Ryan, Brown said, has "dressed up trickle-down economics and wrapped it in an Ayn Rand novel." The vice president, Brown added, should highlight the Republicans' desire to privatize both Medicare and Social Security, reflected in Ryan's own record and Republicans' attempts to do so whenever they thought they had the votes. "It's clear they want to go there," Brown said.
In an Oct 24 email to supporters, Brown wrote about himself,
"I'm fighting to end "too big to fail" and put the reins on Wall Street banks. I want to end taxpayer-funded giveaways to huge corporations that ship American jobs overseas. I want to put an end to the torrent of special interest spending in our election process unleashed by Citizens United.

They've spent more than $21 million on attacks against me."
Mandate
By campaigning with a middle-class populist class-warfare argument Brown has won a mandate to act in the interests of working people. And this is exactly what Brown is doing:
Fiscal Cliff, Taxes & Social Security: WFIN, Sherrod Brown Talks About Pressing Issues In Washington
Brown, siding with president Obama on tax increases for those making over $250,000 a year, should not be negotiable, nor should Social Security. Despite the market sell-off Brown said that the Dow is up nearly 100 percent since Obama took first took office.
Campaign Finance: Coshocton Tribune: Sherrod Brown calls for tougher finance rules,
It should come as no surprise that Sen. Sherrod Brown's first post-election legislative push would be on campaign finance reform. After all, Brown won a second term in the U.S. Senate this past week despite a barrage of outside spending — about $40 million from conservative groups gunning for his ouster. ...

He called for three steps:

• Passage of legislation called the Disclose Act, which would require independent groups to disclose the names of their high-dollar donors.

• Adoption of a measure giving shareholders the right to vote on a company's political expenditures.

• An investigation by the IRS into whether some nonprofit groups are abusing their tax-exempt status by engaging in overt political activity.
Arguing For Working People And The Middle Class Works
Here is the point. The public understands that there is a war going on between the top few and the rest of us. The top few benefit from keeping unemployment high and wages low. They benefit from keeping We, the People from investing in a modern infrastructure and good schools & universities and good courts and the rest of the public structures that democracy builds, because it means they would have to pay taxes and follow the rules that benefit We, the People.
The top few can cough up a lot of money to run ads that tell people they shouldn't support their own interests. And this can go a long way, so a lot of politicians go down the road of saying what the billionaires want to hear, and getting their campaigns funded, and getting themselves lucrative jobs after they leave office.
But when votes are on the line, when votes are the deciding factor, and when people understand where their interests really are -- then a candidate needs to be on the side of We, the People.
If you are running for office take note: the big money bought a lot of campaign ads, but standing up for We, the People won the election. The public is behind this, and it works. Sherrod Brown's reelection shows that it works.
Visit the Wage Class War website and see how candidates who supported the economic interests of the many over the few won their elections.
---
This post originally appeared at Campaign for America's Future (CAF) at their Blog for OurFuture. I am a Fellow with CAF.
Sign up here for the CAF daily summary
Posted by Dave Johnson at 8:13 AM | Comments (0) | Link Cosmos
November 13, 2012
Anyone who has read The Shock Doctrine understands exactly what this "Fiscal Cliff" scare is.
If you have already read The Shock Doctrine by Naomi Klein you have probably been rolling your eyes at all this "Fiscal Cliff" scare talk. "Here they go again" you're thinking... If you haven't read the book, you should. You really, really should.
The Phony "Fiscal Cliff" Scare
At the end of the year the Bush tax cuts expire. When this happens tax rates will rise modestly to where they were when Clinton was President. Also at the end of the year budget "sequestration" occurs. This means that the various cuts Congress approved to end the debt ceiling "crisis" will begin to phase in. (Remember, the debt-ceiling "crisis" was when Republicans refused to allow the country to honor its debts, holding the economy hostage, unless they got deep budget cuts in the things We the People do for each other.)
That's it. That's the "crisis." All of the people who had been hysterical about the budget deficit "crisis" are now hysterical that taxes will go up and spending will go down. Go figure. Maybe -- just maybe -- I shouldn't even say it -- these "serious people" weren't ... serious ... when they said they were worried about the deficit. You see, the hysteria now is because tax rates at the top will go up (cutting the deficit), and because a big part of those budget cuts (cutting the deficit) is military spending. Unfortunately the sequestration also cuts important things that help a lot of people and our economy. But these cuts do not take place all at once (a "cliff"), they will be phased in over time, and the Congress can act at any time to halt any of these cuts.
The "Fiscal Cliff" is not a cliff and the language itself is intended to scare people. The name itself is designed to create panic, evoking disaster imagery of people and the economy falling off a cliff. It is the latest manufactured "crisis" and we are all supposed to be terrified and demand immediate and extreme solutions.
Again, the very people screaming loudest about deficits are the people who passed tax cut after tax cut, and military spending increase after military spending increase, and started war after war. Then these same "serious people" terrify the public, telling them that budget deficits will lead to the destruction of the country — and soon. After a decade of screaming "9/11," "9/11," noun verb "9/11," they screamed "deficit, deficit, deficit." Now they scream, "fiscal cliff, fiscal cliff, fiscal cliff."
Then after the public is suitably stirred up and terrified they offer "solutions" they say are necessary to cut the scary deficit (that they caused, for this purpose).
And the fixing all has to happen right now, in the "lame duck" Congress, before those new legislators We, the People elected can take office.
The "Grand Bargain"
The "serious people" are pushing for a "grand bargain" that they say will "solve" the "deficit problem" "once and for all."
Of course, nothing in any "grand bargain" can bind the Congress, and any part of this "grand bargain" can and will be undone by Congress at the earliest opportunity.
The outline of this "bargain" involves "tax reform" and "getting a handle on entitlements." Tax "reform" does not involve raising tax rates on the wealthy, it "reforms" taxes by getting rid of various deductions and lowering tax rates. "Getting a handle on entitlements" means cutting Social Security, Medicare, Medicaid, Food Stamps and the rest of the things that We, the People do for each other -- the things we are entitled to as citizens in a democracy.
(Note -- Social Security by law can not and does not contribute to the deficit -- they just threw it in because it is "in crisis." The Social Security "crisis" is that under certain economic projections its funding might run a bit short many years down the road. Compare this possible future shortfall to the huge, vast, bloated, enormous military budget which, unlike Social Security, has no separate funding mechanism and runs 100% short every year. But that is not a "crisis.")
So a fix for a budget problem caused by cutting taxes, massively increasing military spending and crashing the economy will be "solved" by ... not fixing those things. Once again the income and wealth of the country will be shifted away from We, the People and upward to the same 1% who have been benefiting from everything in our economy since the election of Ronald Reagan and the disaster-capitalism formula: cut taxes, raise military spending, then use the resulting deficits to scare people into accepting extreme "solutions." Rinse and repeat.
The Shock Doctrine
The Shock Doctrine is a book by Naomi Klein that describes a "disaster capitalism" strategy used by wealthy and powerful people to take advantage of crises -- even causing crises -- to herd people into accepting "solutions" to those crises that really just enrich the 1% at the expense of the rest of us.
In times of crisis (real or perceived) the public is in a state of shock, distracted and ready to grasp at straws to get out of the panic. This is the perfect time for "serious people" to come in and offer pre-planned "solutions." These solutions usually involve privatizing public institutions and wealth, cutting public services, cutting taxes on the rich, seizing property, lowering wages and pensions ... well, just look at Europe's "austerity" and you get the picture.
This shock-doctrine disaster capitalism model has become standard practice. We see this happening over and over again: crises occur or are manufactured, the media whips people into a panic, and then the "solution" is introduced. The solution involves a "reform" that transfers wealth or institutions into a few private hands.
The Real Problem And Real Solution
We have a jobs problem, not a deficit problem. The best way to deal with the deficit is to put Americans back to work. The real job creators are working people with money in their wallets. We can't cut our way to growth. These are not just slogans, these are solutions to real problems.
We need to invest in our economy, restoring and modernizing our infrastructure, retrofitting our homes and buildings to be more energy efficient, upgrading our public schools and universities, and fighting to create the manufacturing ecosystems for the new industries of the future,. All of these investments create jobs while they are underway, and pay off by improving our economy for the long term.

Inoculate yourself by reading The Shock Doctrine. Inoculate your friends by telling them about the book, and how this game works, over and over again.
"Nothing is more important in the face of a war than cutting taxes." — Republican Majority Leader Tom Delay, 2003
---
This post originally appeared at Campaign for America's Future (CAF) at their Blog for OurFuture. I am a Fellow with CAF.
Sign up here for the CAF daily summary
Posted by Dave Johnson at 5:07 PM | Comments (0) | Link Cosmos
November 6, 2012
More than 50 years since the Civil Rights Movement and conservatives are still fighting to keep "the wrong kind of people" from voting. A 97-year-old in Georgia -- who has voted in every single election since she was old enough to vote -- is denied her right to vote. Florida is making citizens stand in line 4,5,6 hours to vote. Why are we putting up with this for one minute? Why isn't our government sending the US Army into these states that are trying to stop "the wrong kind of people" from voting?
This Was Settled!
This country already settled this: you can't keep people from voting! In the 1950s and 1960s conservatives tried to keep "the wrong kind of people" from voting and going to school. As a country we did something about it. We stopped putting up with it and ordered the army to push the conservatives aside and let people into the schools and voting booths.
In 1957 a Republican president sent the US Army into Little Rock to escort nine of "the wrong kind of" students into a school:
President Kennedy federalized the Alabama National Guard after George Wallace blocked the schoolhouse door to prevent "the wrong kind of people" from entering:
Once again conservatives are trying to keep "the wrong kind of people" from fully participating in the rights and privileges that we are all entitled to as citizens. (They really hate the idea that as citizens We, the People are "entitled" to certain things. We all are ENTITLED to share in the fruits of democracy -- that is what an "entitlement" is!)
Georgia Blocking Voters
Georgia is one of those states that has found a way to keep lots of "the wrong kind of people" from voting. They have imposed "Voter-ID" laws that are designed to keep lots of the elderly, minorities and students from being able to vote.
For just one example of how this has made it difficult for "the wrong kind of people" to vote, read Peggy's story: The cruel cynicism of the voter ID crusade
Which brings us to the story of 97-year-old Peggy Cobb of Sandy Springs ... Peggy has voted in every presidential election since she was eligible, and most if not all others, too. ...

She has a Fulton County voter registration card and has voted in every election when she's been here. Her expired Indiana driver's license used to be enough ID at the polling booth. No more.
The story describes the obstacles she encountered trying to get the right ID to vote... most people would be forced to give up -- which is exactly the intent because she is "the wrong kind of person."
Florida Blocking Voters
Florida is one state making "the wrong kind of people" wait 4,5,6 hours in line to vote. People who work, the elderly and the simply fed up can't or won't do that so they don't, and that is the intent. Florida cut early voting time in half -- because 2008 showed that it made it too easy for "the wrong kind of people to vote" -- for the wrong kind of people. The effect is that minorities, students and elderly people find it difficult or impossible to vote. Amanda Terkel at Huffington Post reports, in Florida Early Voting Fiasco: Voters Wait For Hours At Polls As Rick Scott Refuses To Budge.
While many Democrats viewed it as a victory when a few offices opened absentee balloting on Sunday, the process is not the same as early voting -- and could result in more individuals not having their votes counted.

"Absentee ballots have a much higher rejection rate for minorities and young people, if you look at the Aug. 14 primary," said Smith.

A major reason there are so many problems at the polls is that last year, Florida's GOP-controlled legislature shortened the number of early voting days from 14 to eight, meaning all early voters are trying to cast their ballots in a shorter window. ...

... Smith said that he and Dartmouth professor Michael Herron found that in 2008, voters 65 or older were much more likely to cast ballots in the first five days of early voting than members of other age groups, alleviating some of the pressure at the polls in the remaining days. Those extra days, however, are gone this year, leading to a compression that the system has been unable to handle.
Other States Blocking Voters
Conservatives in state after state have set up barriers to keep "the wrong kind of people" from voting. Pennsylvania conservatives tried to implement a restrictive voter-ID law to keep "the wrwong kind of people" from voting. Several other states have implemented them. Ohio -- already famous for putting lots of voting machines in conservative areas and few in the areas where "the wrong kind of people" vote -- threw up barrier after barrier to voting including attempts to cut early voting hours.
Now Ohio will even throw out your provisional ballot if you write down that a drivers license was your ID when it was really some other valid ID!!! And the provisional ballot is set up to trick voters into doing that! Groups file emergency motion over last-minute move that could toss Ohio provisional ballots,
Husted's order requires poll workers to not count provisional ballots where voters make any errors in filling out their provisional ballot and affirmation, including the part of the form detailing what forms of identification they are presenting in order to vote. The problem: Ohio law states that filling out the ID portion of the form is the responsibility of poll workers, not voters.

... Husted changed the voter affirmation form, moving the portion where the ID information is entered above the signature line, despite the fact that by Ohio statute, it is supposed to be below the voter's signature, in the section of the form to be filled out by a poll worker.
This is just blatantly trying to keep citizens from voting because they are "the wrong kind of people." We just should not put up with this for even one minute. Why isn't Husted in jail?
Where Is Our Government?
Conservatives who run several states are trying to keep "the wrong kind of people" from voting for "the wrong kind of people." Where is our Federal government? Why are they allowing this? Why are they not sending the Justice Department to force those states to let people vote? Why are they not sending the US Army into those states that are trying to keep people from voting, so American citizens can vote?
I am getting fed up with accommodating these bigoted conservatives, just because they are backed by billionaires and giant corporations this time around. We are theoretically a country of laws. I mean, unless you're a banker.

This post originally appeared at Campaign for America's Future (CAF) at their Blog for OurFuture. I am a Fellow with CAF.
Sign up here for the CAF daily summary
Posted by Dave Johnson at 2:36 PM | Comments (0) | Link Cosmos
August 27, 2012
Since forever, the Republican message is STILL "Dems take your money and give it to black people." Doesn't change. Doesn't have to. It's OUR fault.
Since Forever
I am not young. I remember when Nixon campaigned with his racially divisive "Southern Strategy." Nixon campaigned on "crime" - fear of black people - and on the claim that Dmeocrats take "your" money and give it to black people. It worked.
It worked for Reagan, too, when he talked about "welfare queens" and "welfare Cadillacs." Here is part of a Reagan campaign stump speech,
"She has eighty names, thirty addresses, twelve Social Security cards and is collecting veteran's benefits on four non-existing deceased husbands. And she is collecting Social Security on her cards. She's got Medicaid, getting food stamps, and she is collecting welfare under each of her names. Her tax-free cash income is over $150,000."
(Please read what Terrance Heath has to say about welfare queens in, Romney And Ryan: The Right Kind Of "Welfare Queens".)
HW Bush used the infamous Willie Horton ad. Watch it with the sound off.
Bush II beat back John McCain in the primaries by circulating stories that he had "fathered a black child" and "terrorists." (But correct me if I'm wrong, Bush II didn't appear to use race against Gore, instead preempting potential attacks on his own character and honesty by hammering Gore's "character" and making him out to be a liar - both with the help of the media. His later use of "terrorists" (brown people) is another story entirely...)
Prediction
So I'm going to go way out on a limb here. I predict that Republicans will use race and other terribly divisive tactics to distract us from the real situation -- the draining of the wealth of 99% of us and the country for the benefit of an already-wealthy few -- in the 2014, 2016, 2018, 2020 and every campaign after that. They will say that "Democrats take your money and give it to black people." They will campaign against "union thugs" and "union bosses" and say paying fair wages "hurts business" and we need to be more "business friendly." They will say "government takes money out of the economy" and helping each other "makes people dependent." They will say "cutting taxes increases government revenue." They will say a lot of nonsense, and their policies when enacted will always, always benefit an already-wealthy few at the expense of the rest of us, our economy, our country and our planet.
They will say all kinds of stuff to keep We, the People from seeing what is in front of our faces.
That is who they are and that is what they do.
Unless we do something about it.
Look Where We Are & At What Romney Is Doing
Look where we are: Deregulation pretty much destroyed the economy. Tax cuts have partially defunded the government's ability to empower and protect We, the People. The 1% and their giant corporations get so much of the benefits of our economy now. The climate is obviously getting worse and worse, already risking crop failures, incredible heat waves and terribly destructive storms. And with all of this going on one party blocks efforts to improve things, so they can campaign saying nothing is getting done. Yet with all that going on, the election so far is all coming down to billionaires spending hundreds of millions to run ads that say Obama is taking your money and giving it to black people.
Look what Romney is doing! He is running ads that come pretty close to the "welfare queen" messaging, pretty much saying that Democrats take your money and give it to black people. He is running ads about Medicare that pretty much say the same thing. And now he is even going "birther." Thomas Edsall explains today in the NY Times, in Making The Election About Race,
The Republican ticket is flooding the airwaves with commercials that develop two themes designed to turn the presidential contest into a racially freighted resource competition pitting middle class white voters against the minority poor.

... The racial overtones of Romney's welfare ads are relatively explicit. Romney's Medicare ads are a bit more subtle. ... Obamacare, described in the Romney ad as a "massive new government program that is not for you," would provide health coverage to a population of over 30 million that is not currently insured: 16.3 percent of this population is black; 30.7 percent is Hispanic; 5.2 percent is Asian-American; and 46.3 percent (less than half) is made up of non-Hispanic whites.

... The Romney campaign is willing to disregard criticism concerning accuracy and veracity in favor of "blowing the dog whistle of racism" – resorting to a campaign appealing to racial symbols, images and issues in its bid to break the frustratingly persistent Obama lead in the polls, which has lasted for the past 10 months.
Once again, Republicans are saying, "Democrats take your money and give it to black people."
And just like they do every time it works they take our money and give it to rich people instead.
It's Our Fault
Here's the thing. This is our fault. Fool me once, shame on you. We were fooled once, when Nixon did it. Shame on Nixon. But ... We were fooled twice, when Reagan did it. We were fooled again and again, and apparently never caught on that this is what they do.
And if this is what they do, we should have taken steps after, maybe, the fifth or sixth or seventh or eighth time? This is our fault.
WHY are Republicans still able to use race in their campaigns to deflect attention from their ongoing campaign to turn the wealth and management of our country over to the 1%? Because we have not organized ourselves to reach out to regular people around the country and help them to understand what is happening to them. Instead we (progressives) have largely focused our on changing things through elections. But we have not done the hard work between elections to set the stage for elections. We have not been very good at reaching out to tens and tens of millions of regular people and helping them to understand and appreciate the benefits to them of a progressive approach to solving our problems.
I mean, a lot of us do get this and try. This is a big part of what Campaign for America's Future does - or tries to do with the very limited resources it has. But a real national, between-elections, ongoing -- decades-long -- campaign takes real resources, facilities, coordination, supplies, management, researchers, writers, talkers, technologists, and the rest. And that takes real money. The kind of money conservatives have been willing to put into such and effort, and progressives have not.
Let's Finally Do Something About It
When are we going to recognize that this is what they do, and do something about it? They use race. They divide us. They make shit up, and spend millions and millions on blasting their made-up shit into people's brains. Then they enrich the 1% at the expense of the rest of us, and use part of that to do it more. This is what they do. And very little is done to counter it. (Some say the problem is, "democracy does not have an advertising budget.")
What if we had started 4 years ago to get ready for this campaign of lies and division, knowing full well that they are going to use race and lies and the rest against We, the People? What if we had started then to reach and educate millions and millions of working people, bring them together, help them see the bigger picture? What if we had reached out to millions of disaffected white voters and explained directly to them, in language that reaches them, with stories that resonate with them, so they would be ready for it when they are told "Democrats take your money and give it to black people," and why believing it hurts them.
What if we did this between elections, and kept doing it after elections, and explained and reinforced the concepts of democracy so that people's understanding and appreciation of democracy and what it really means increased year after year after year?
What if we had started doing this 8 years ago? 12 years ago? After Nixon's election? What if we had started to dedicate a percentage of progressive-aligned funding and organizing toward a centrally organized, well-funded campaign of reaching regular people and explaining the harm conservatives are doing, and the benefits to them of democracy and a We, the People approach to our mutual problems?
How well would their campaign of racism and lies and division work, if we had done that? How well will it work if we do it.
What would it have done for the goals of environmentalists if we had put serious money into a coordinated, values-based approach that helped people understand and appreciate the meaning and benefits to them of truly honoring We, the People "we are in this together" democracy over the prevailing corporate/conservative, Randian, "you should be on your own"?
What would it have done for the goals of labor unions if we had used this approach?
What would it have done for the goals of consumer attorneys if we had used this approach?
What would it have done for the goals of Medicare-For-All advocates if we had used this approach?
And what could it do for all of these if we started today?
A Fight Back Strategy
Research & Development, and Action: What we need is a major, coordinated, funded, national project dedicated to researching the ways the 1% manipulates us, and developing strategics for overcoming them. This project also needs a national action arm that takes the research and strategies out to the country and continues this work for as long as it takes.
Just think about this, think about changing your orientation from election cycle to outside of the election cycle, ongoing, as-long-as-it-takes strategies. And mostly, please help and continue to help fund organizations that work outside of elections to help make these changes, so that progressive candidates and policy initiatives have fertile ground in which to do well!
Of course, this kind of work is a big part of what Campaign for America's Future does - or tries to do with the very limited resources it has. You can and should help us with this, and you can do that right now by visiting this page. If you can give $3 right now, that helps. Seriously, if everyone reading this just gave $3 (or more) it would help.
And this is not a selfish appeal so I can get a raise (although it can't hurt). There are a number of other organizations that are seriously working on this kind of approach. You can also give a donation to Center for American Progress here, or to the National Council of La Raza here, or to the Economic Policy Institute here, Media Matters here, to the Center for Community Change here, to Progressive Congress here, the Leadership Conference on Civil and Human Rights here, to People For the American Way here, and there are so many other organizations that are working in their own way to help. (I'll add them as they read this and write to yell at me for leaving them out.)
There is a (somewhat out of date) page on funding progressive infrastructure here and a (somewhat out of date) list of progressive infrastructure organizations here.
We really need for progressives to understand this need, and the difference between this and election campaign contributions. Think about it, and help spread the word. Help fund it, and help others understand this need. We can beat back the conservative machine by building a machine of our own that is strong enough to do the job. This takes money.
And to keep that machine answerable to US, we have to fund it democratically, with each of us stepping up and contributing what we can. It has to be lots of people giving small and medium amounts, not depending on a few large donors. ANY organization or candidate is going to dance with the ones that brung 'em, so WE have to bring them to the dance together. Go give $3 or $10 or $100 to any of those organizations now, and keep doing it, and get others to do it.
Cost-Effective
A dollar donated to an effort like this now is like a dollar donated again and again to each and every progressive issue campaign and candidate from now on, except that the dollar is amplified. This is because doing the work now makes elections and policy battles so much easier and less expensive.
Conservatives have developed a "brand" and their candidates and policy initiatives ride that brand like a surfer surfs a wave. They just hop on the wave and attach themselves or their issue. So much of the things we have to spend so much money on are already covered by their infrastructure of like-minded organizations, so for each candidate and policy initiative they have to spend so much less! ALL of their candidates are helped by the central branding effort.

Progressive-oriented candidates and policy initiatives start almost from scratch, and so it is tremendously expensive to get them elected or passed. We have to raise tremendous sums to do the things that conservatives have ready-to-go. And each of our candidates have to each raise that money, on their own, just to overcome the things conservatives already have in place - for all of them. One dollar spent on a core branding effort could have the same effect for all of our candidates and policy initiatives as the more-than-one-dollar spent for EACH candidate or policy initiative at election time to overcome it.
So help out, OK?
P.S. Here is a talk I gave on this subject in 2004, titled "On Our Own?" that talked about how the corporate right works between elections to market their ideology, and suggesting that we should try a similar outside-the-election-cycle approach.
Here is a talk I gave to an education organization in 2007 titled, "We're All In This Together" that described how the right uses the Overton Window to move public attitudes,
What can we, as supporters of public education, do about this?

The supporters of public education must join with their natural allies -- the trial lawyers and the environmentalists and reproductive rights organizations and others and begin to talk to the public with a COMMON message that says WE ARE ALL IN THIS TOGETHER because we are a COMMUNITY. Only after people come to understand and appreciate this philosophy of community again, will they begin to understand and appreciate the value of public schools.

... The Right pushes an ugly message that we are each on our own, out for ourselves to get what we can, in a dog-eat-dog world. But in truth, we are really ARE all in this together, not only as being on the receiving end of similar attacks, but also because we can work together to help each other. We can work to counter the Right's message by restoring the public's understanding and appreciation of COMMUNITY and the value of responsible government.

How can we do this?

As I'm sure you know, frame and message development and testing are complex and require skilled professionals. Messaging efforts on behalf of public education will have the greatest effect if linked to broad frames that are developed across sectors, frames that support the value of community and government. And the messaging that supports these values will be most effective if it is delivered by multiple voices, third-party voices that are not strongly identified with public education and other interest groups. It must be coordinated with a long-term strategy.
This post originally appeared at Campaign for America's Future (CAF) at their Blog for OurFuture. I am a Fellow with CAF.
Sign up here for the CAF daily summary
Posted by Dave Johnson at 5:38 PM | Comments (0) | Link Cosmos
August 1, 2012
Protect Social Security and Medicare, raise taxes on the wealthiest, create middle class jobs -- who could be against those things? The Congressional Progressive Caucus announced today a set of "Deal for All" principles that take a stand "against any plan that benefits the richest two percent of Americans at everyone else's expense." Democrats running for Congress should make this their campaign theme.
The Fiscal Cliff
After the election there is going to be a big fight over the expiring Bush tax cuts, and the scheduled "sequestration" that cuts the military budget and other government spending.
The plutocrats (who at other times claim to be for deficit reduction) are calling this "the fiscal cliff" in an attempt to whip up a crisis "shock doctrine" atmosphere. They hope to stampede the Congress into yet another 1%er deal, or "Grand Bargain."
The "bargain," of course, is to cut the things government does for We, the People in exchange for cutting the taxes that the rich pay even more.
The Deal for All -- A Framework For Bargaining
The Congressional Progressive Caucus (CPC) announcing a "Deal for All" today:
Rep. Keith Ellison (D-Minn.) said at the beginning the press conference: "An all-cuts deal will not be acceptable." "We can not cut our way out of the deficit we have to grow our way out of it, that means investing in America's infrastructure."
The Deal for All -- now House Resolution 733 -- outlines the Congressional Progressive Caucus' basic principles for resolving tax and budget issues that come up after the November election. They will serve as a framework for progressives during the negotiations.
These are the basic principles of the CPC Deal for All:



Preventing any cuts to benefits for millions of seniors, children, and disabled Americans who depend on Social Security, Medicare, and Medicaid

Ensuring the richest two percent contribute their fair share in taxes and ending corporate loopholes for tax-dodging companies that ship American jobs overseas

Making strategic cuts to defense spending and focusing on combating twenty-first century risks

Investing in America's future and putting Americans back to work

Note that last point -- invest in creating jobs! By investing in infrastructure we put people back to work now while making our economy more efficient and competitive for the future. It pays for itself.
Isaiah J. Poole, in Instead Of A Bad "Grand Bargain," Let's Make A "Deal For All", explains,
Their resolution calls for a "Deal for All" that would protect Social Security, Medicare and Medicaid; contain "serious revenue increases," including corporate tax loopholes and higher tax brackets for the highest-income earners; significant reductions in defense spending; and "strong levels of job-creating Federal investments in areas such as infrastructure and education."

... The "Deal for All" stands in sharp contrast to the Bowles-Simpson deficit reduction plan offered by the co-chairmen of President Obama's fiscal commission, Erskine Bowles and former Sen. Alan Simpson. That plan would, among other things, lower tax rates on the wealthiest Americans while cutting more than $400 billion from Medicare and Medicaid over the next 10 years and reducing cost-of-living adjustments for Social Security recipients.

Many Democrats are being pushed into believing that such policies are necessary to keep the government and the economy from falling over a "fiscal cliff" by the end of the year. Fortunately, some of these Democrats are pushing back, arguing that this is the time to end flawed tax policies that favored the wealthy at the expense of working-class Americans, and reject the austerity policies that we see failing miserably in Europe.
Democrats Should Run On This
You are pretty much guaranteed not to read about this in the paper or hear about it on the news. But here it is, the Deal for All, that respects what the public wants, and what economists say is best of the economy. It also happens to reflect majority opinion.
Good policy is good politics, and Democrats should run on this now, so they can fight for this after the election.
The Resolution
This is the text of the resolution, H. Res. 733:
"Expressing the sense of the House of Representatives that any deal replacing the Budget Control Act of 2011 should contain serious revenue increases and no Medicare, Medicaid, and Social Security benefit cuts."
RESOLUTION Expressing the sense of Congress that any deal replacing the "Budget Control Act of 2011" must contain serious revenue increases and no Medicare, Medicaid, and Social Security benefit cuts.

Whereas the start of sequestration under the "Budget Control Act of 2011" and the expiration of the tax cuts enacted under President George W. Bush may lead to a deal on taxes and spending;

Whereas Medicare is a cornerstone of the American health care system and a vital part of life for more than 40 million American seniors and more than 8 million Americans with disabilities;

Whereas Medicaid provides health and long-term care services for low-income and middle-class families with family members stricken with catastrophic illness, injury, or disability, or facing prolonged infirmity;

Whereas Social Security provides vital protections for people of all ages in 1 of every 4 families, including 36 million retired workers, 8.6 million disabled workers, 6.3 million survivors of deceased workers, and 6.5 million children, and since it has $2.7 trillion in accumulated assets and no borrowing authority, does not contribute to the Federal budget deficit;

Whereas unemployment levels are still unacceptably high and federal investments in areas such as infrastructure, education, research, nutrition, housing, and services struggling Americans depend on grow the economy and create jobs;

Whereas extending the tax cuts enacted under President George W. Bush would increase the deficit by $3.3 trillion over ten years;

Whereas long-term unsustainable deficits pose a threat to the social safety net;

Whereas defense spending, not counting two off-budget wars, has doubled over the last decade, failing to responsibly reduce our national debt by cutting outdated defense programs and by addressing billions of dollars lost to waste, fraud, and abuse;

Whereas the unbalanced "Bowles-Simpson" proposal contains unacceptable cuts of $402 billion from Medicare and Medicaid over ten years, and substantial Social Security cuts for current and future beneficiaries; and

Whereas working and middle class Americans have been working harder and harder for less and less: Now, therefore, be it

Resolved, That it is the sense of the House of Representatives that any deal on taxes and spending to replace the Budget Control Act –
(1) must not cut Medicare, Medicaid, or Social Security benefits;

(2) must contain serious revenue increases, including closing corporate tax loopholes and increasing individual income tax rates for the highest earners;

(3) must significantly reduce defense spending to focus our armed forces on combating 21st century risks; and

(4) must promote economic growth and expand economic opportunity by including strong levels of job-creating federal investments in areas such as infrastructure and education, and by promoting private investment.
Once again, good policy is good politics. All Democrats should embrace this Deal for All. They should campaign onit, and they should pledge to stick to these principles in the budget fight that will follow the election.

This post originally appeared at Campaign for America's Future (CAF) at their Blog for OurFuture. I am a Fellow with CAF.
Sign up here for the CAF daily summary
Posted by Dave Johnson at 10:30 PM | Comments (0) | Link Cosmos
July 26, 2012
Please watch this, visit their page, and email this to everyone you know, including your right-wing brother-in-law: The Story of Change / The Story of Stuff Project:
Posted by Dave Johnson at 4:07 PM | Comments (0) | Link Cosmos
July 14, 2012
We, the People are supposed to be in charge. Why would we allow an economic system that don't serve We, the People? Why allow businesses that don't pay well, make things that last, provide service and pay back taxes to cover the infrastructure that supports our businesses?
Why would we allow corporations whose only purpose is "to make money for shareholders"? What kind of We, the People system would ever allow that?
Who is our economy for?
Posted by Dave Johnson at 10:23 AM | Comments (0) | Link Cosmos
September 7, 2011
Josh Rosenblum
This past Friday night in Washington, a New York Mets pitcher threw the type of pitch President Obama must use in his march to stop any new proposals to cut Social Security if he plans to make it through the game of the deficit talks and his reelection. In the recent past the President and his teams have pitched a slew of failed curveballs that would cut our Social Security. The number 43 Mets pitcher R.A. Dickey helped beat the Nationals 7-3 with his slow velocity, highly unpredictable knuckleball. The 44th President and his multitude of committees have taken an approach to cutting the deficit that replicates a tied baseball game, with no end in sight. Could knuckle balls from a President battling to win the game, save the economy, and win reelection save the tied ball game called the deficit debate? Let's take a look at the tape.
R.A. Dickey has been pitching great this season, and has the best earned run average of the starters on the Mets but you wouldn't know it by looking at his record of 7-11, which reflects injuries on the Mets but also the poorest run support from hitters out of all the Mets starting pitchers. It's unclear to Mets fans why Dickey hasn't gotten the run support he so deserves, just as it's unclear to the general public why we haven't gotten the support Social Security deserves from the administration.
If the President throws a Social Security curveball that cuts our benefits to the GOP team trying to beat him, he ought to get ready not to receive any run support, not just from Democrats and the left, but also from the independents and moderate Republicans his advisers are so intent on courting again. By attempting a pitch that doesn't appeal to his base, independent voters, and moderate Republicans, he may lose the game, the season, and ultimately his Presidency.
But President Obama can still throw an amazing Dickey-like pitch to the GOP's deficit, defeat the nonsense, not cut Social Security benefits, and win reelection. If Obama fights for Social Security, America's fans will cheer for him and we'll give him all the run support he needs to win in 2012.
Social Security has remained one of America's most successful programs for 76 years. Before it existed and since it's existed, Wall Street and right-wing conservatives have been telling us how much it stinks, hoping we might one day believe such lies through repetition. Even popular Republican President Dwight Eisenhower recognized how cutting it would be plain "stupid." But that's exactly what each of the deficit groups have attempted to do, each throwing their own curveball that would lead to Social Security cuts.
The President started his deficit pitching rotation with the grizzled, often irrelevant old-timers Bowles and Simpson, who proposed to cut Social Security with the indifference of players who knew their time had passed. He then hoped the journeymen Gang of 6 could take on the deficit, but the bipartisan group of men never seemed to materialize on the playing field. Obama's team, "America," never got far in the batting order without loading the bases against the "GOP Deficit" team, which lead up to another call to the bullpen. An enthusiastic reliever, Vice President Biden came charging on to the field to lead his bipartisan "gang of dudes" with every intention to save the game, and no ability to corral the Republicans who calmly watched every one of his pitches thrown for balls float by and hit every strike for an intentional foul ball, upping the pitch count until Biden's arm had vanished.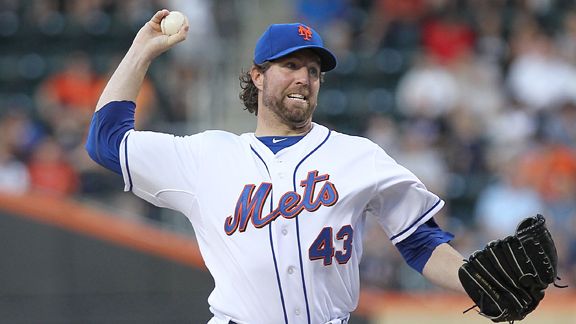 Then came the President himself, rolling up his sleeves and bringing back the long vanished player-coach, determined to get the save for America, but giving the GOP a few hits and intentional walks in the process so he could get the job done. He's out on the field and he appears determined to win for America, at any cost to his future as a pitcher and as our President, but the fans are hopeful he'll win for his future and ours.
The President even told us about his curveball to the GOP, who seem determined to fight against America, 1 minute in to this video, when he acknowledges that he'd offered the Republican Speaker a deal to cut Social Security, which suggests he may throw the same bad curve again if the Supercommittee wants to take it up.
In the next couple of weeks President Obama may let loose with another Social Security curveballl, telling us we need a COLA cut for Social Security. But America isn't certain whether player-coach Obama would put the important program on the chopping block again for the Supercommittee and the GOP Deficit. This pitch to the GOP Deficit leads to one place—a lost game for the President, and a lost future for Democrats. But a well-placed knuckleball that leaves Social Security out of the ball game and out of the deficit talks would help America and Obama win. If the President throws a slow, hanging knuckleball that's tough for Republicans to hit but that his own team can cheer for, he'll win the hearts of Americans including Democrats, independents and reasonable Republicans, whether the Washington Republicans try to screw over America again or not with attempted cuts to Social Security.
Posted by Josh at 7:27 AM | Comments (0) | TrackBack | Link Cosmos
June 24, 2011
Here is the video of last night's launch of Rebuild the Dream campaign, with Van Jones. ((If you want to skip the music parts, start at 9:15.)
The three big lies:
1) America is broke.
2) Asking the super rich to pay taxes hurts the economy.
3) Hating America's government and wrecking America's infrastructure is patriotic.
Alternet has a great write-up of the event and its meaning, in Van Jones Kicks off American Dream Movement with Energetic Rally and Speech at NYC's Town Hall
And then you can watch this:
Posted by Dave Johnson at 9:23 AM | Comments (0) | Link Cosmos
June 2, 2011
Polls show that the American Majority is much more concerned about jobs than deficits. So why is DC talking only about deficits instead of jobs, when jobs are the medicine for deficits? And why is DC only talking about budget cuts as a path to fixing the deficits, when the deficits were caused by tax cuts and lack of jobs? In fact most of the "deficit cures" being discussed in DC don't make the deficit better, they make deficits worse because they kill jobs.
Stimulus Ends And Job Growth Ends, Too
Now that the stimulus is running out, so is any sign of a jobs recovery. The stimulus stopped the economic freefall that was occurring under the prior administration, and restored at least some job growth. It worked, but it was not big enough. Much of it was wasted on tax cuts that leave behind only debt, and it is running out. At the same time, state and local government cutbacks are working against any current economic rebound. For the longer term, badly-needed restructuring of trade deals, development of a national industrial policy and removal of the plutocratic tax and regulatory changes that led to intense concentration of wealth have not occurred, keeping the economy from moving forward. See for yourself in the following chart:
Follow the timeline on this chart:



First, the Bush freefall,


then the effect of the stimulus spending,


then the stimulus winds down,


combined with state & local budget cutbacks.


Until needed changes are made the economy remains mired in the
failed
Reagan/Bush/Bush plutocratic, everything-to-the-top structure and cannot sustain itself without stimulus.
The worst thing that could happen now is federal budget cutbacks on top of the state and local government cutbacks.
Pulling that much out of the economy, laying off all those government employees, and ceasing to invest in the infrastructure and education that make us competitive in the world would be a tragic mistake.
Jobs In The News
Stimulus winding down, state and local governments cutting back, trade deficit increasing again... Which brings us to to this week's economic news. Reuters: Private sector job growth slumps in May,
The ADP report showed private employers added a scant 38,000 jobs last month, falling from a downwardly revised 177,000 in April and well short of expectations for 175,000. It was the lowest level since September 2010.

... A separate report showed the number of planned layoffs at U.S. firms rose modestly in May with the government and non-profit sectors making up a large portion of the cuts.

... The housing market, meanwhile, continued to struggle as a report from an industry group showed applications for U.S. home mortgages fell last week, pulled lower by a decline in refinancing demand.
And, Manufacturing growth slowest since September 2009: ISM
The pace of growth in the manufacturing sector tumbled in May, slackening more than expected to its slowest since September 2009, according to an industry report released on Wednesday.

... New orders fell to 51.0 from 61.7 in April, the lowest since June 2009. The index for prices paid fell to 76.5 from 85.5, below expectations of 82.0.
Forbes: Double Dip in Housing; Could Double Dip Recession Be Next?
This chart from Business Insider shows what the Standard & Poor's Case-Shiller Index looks like on a graph chart: bad. National home prices are back to their 2002 levels, according to the index data released May 31.

. . . Moreover, consumer confidence unexpectedly declined in May to its lowest level in six months due to the lackluster job market and declining home values.
Austerity Cuts Jobs
But DC is not only not talking about jobs, they are talking about austerity -- cutting the very things that create jobs. History and the experience of other countries as they struggle to crawl out of the economic collapse has shown again and again that government investment in infrastructure and education and scientific research and manufacturing are the path to recovery. England, Greece and others trying austerity are falling back into recession. Meanwhile China is investing hundreds of billion in high-speed rail and other infrastructure. Germany is investing in manufacturing. Others are investing billions more in infrastructure. All are pursuing green energy sources.
Mired in austerity ideology we are doing none of these. For example, on a PBS NewsHour discussion of the House vote rejecting a "clean" debt-ceiling bill Tuesday, Rep. Peter Roskam said,
...any raising of the debt ceiling has to be preconditioned upon cuts that drive towards a real economic recovery and long-term growth and prosperity and job creation.
Rep. Roskam actually claimed that cutting the things that have proven to drive growth and job creation will drive growth and job creation.
Austerity Can't Cut Deficits
The other day I wrote about calculations that shows that cutting budgets does not cut deficits. From See WHY Austerity Can't Reduce The Deficit, (click through to see the calculations that prove austerity can't reduce deficits),
Austerity -- cutting government benefits and services -- is not the path to fixing deficits. In fact, economists warn that trying to fix a sluggish economy by cutting government spending will just make things worse. Worse yet, this approach can have damaging effects that last into the future. This can be easily shown with simple calculations.
Jobs First In Democracy
In a democracy jobs would be the first topic of discussion and the only toipic until plenty of good-paying jobs are available. But in a plutocracy -- government by the wealthy -- jobs for regular people would be of little concern. Which are we seeing here?
The American Majority clearly, absolutely, firmly and primarily want jobs as government's -- our -- first priority (click through to see the polling), while our leaders are talking about doing things that cut jobs and cut the thing that We, the People do for each other.
The solution to the huge post-collapse jump in deficits is to restore the jobs. Restoring good-paying jobs starts to restore the tax base and stops the emergency spending on the unemployed. The increased demand as people find work and paychecks revives retail and manufacturing. Housing recovery, for example, depends on more jobs. With more jobs and better pay. Unemployment is high and wages are low, so many people just can't afford to buy -- or keep -- a house.
Just cutting people out of the economy doesn't fix the problem, it shifts the problem and eventually will kill the economy.
Jobs First In Election
One thing is for sure: jobs will be the first concern of voters in the coming 2012 elections. And Republicans understand that making things worse now helps Republicans later. The question is why aren't Democrats and the President focusing on making things better now to help themselves and all of us later?
This post originally appeared at Campaign for America's Future (CAF) at their Blog for OurFuture. I am a Fellow with CAF.
Sign up here for the CAF daily summary.
Posted by Dave Johnson at 6:33 AM | Comments (0) | Link Cosmos
May 13, 2011
You hear it again and again, variation after variation on a core message: if you tax rich people it kills jobs. You hear about "job-killing tax hikes," or that "taxing the rich hurts jobs," "taxes kill jobs," "taxes take money out of the economy, "if you tax the rich they won't be able to provide jobs." ... on and on it goes. So do we really depend on "the rich" to "create" jobs? Or do jobs get created when they fill a need?
Here is a recent typical example, Obama Touts Job-Killing Tax Plan, written by a "senior fellow at the Cato Institute and chairman of the Institute for Global Economic Growth,"
Some people, in their pursuit of profit, benefit their fellow humans by creating new or better goods and services, and then by employing others. We call such people entrepreneurs and productive workers.

Others are parasites who suck the blood and energy away from the productive. Such people are most often found in government.

Perhaps the most vivid description of what happens to a society where the parasites become so numerous and powerful that they destroy their productive hosts is Ayn Rand's classic novel "Atlas Shrugged." ...
Producers and Parasites
The idea that there are producers and parasites as expressed in the example above has become a core philosophy of conservatives. They claim that wealthy people "produce" and are rich because they "produce." The rest of us are "parasites" who suck blood and energy from the productive rich, by taxing them. In this belief system, We, the People are basically just "the help" who are otherwise in the way, and taxing the producers to pay for our "entitlements." We "take money" from the producers through taxes, which are "redistributed" to the parasites. They repeat the slogan, "Taxes are theft," and take the "money we earned" by "force" (i.e. government.)
Republican Speaker of the House John Boehner echoes this core philosophy of "producers" and "parasites," saying yesterday,
I believe raising taxes on the very people that we expect to reinvest in our economy and to hire people is the wrong idea," he said. "For those people to give that money to the government…means it wont get reinvested in our economy at a time when we're trying to create jobs."
"The very people" who "hire people" shouldn't have to pay taxes because that money is then taken out of the productive economy and just given to the parasites -- "the help" -- meaning you and me...
So is it true? Do "they" create jobs? Do we "depend on" the wealthy to "create jobs?"
Demand Creates Jobs
I used to own a business and have been in senior positions at other businesses, and I know many others who have started and operated businesses of all sizes. I can tell you from direct experience that I tried very hard to employ the right number of people. What I mean by this is that when there were lots of customers I would add people to meet the demand. And when demand slacked off I had to let people go.
If I had extra money I wouldn't just hire people to sit around and read the paper. And if I had more customers than I could handle that -- the revenue generated by meeting the additional demand from the extra customers -- is what would pay for employing more people to meet the demand. It is a pretty simple equation: you employ the right number of people to meet the demand your business has.
If you ask around you will find that every business tries to employ the right number of people to meet the demand. Any business owner or manager will tell you that they hire based on need, not on how much they have in the bank. (Read more here, in last year's Businesses Do Not Create Jobs.)
Taxes make absolutely no difference in the hiring equation. In fact, paying taxes means you are already making money, which means you have already hired the right number of people. Taxes are based on subtracting your costs from your revenue, and if you have profits after you cover your costs, then you might be taxed. You don't even calculate your taxes until well after the hiring decision has been made. You don;t lay people off to "cover" your taxes. And even if you did lay people off to "cover' taxes it would lower your costs and you would have more profit, which means you would have more taxes... except that laying someone off when you had demand would cause you to have less revenue, ... and you see how ridiculous it is to associate taxes with hiring at all!
People coming in the door and buying things is what creates jobs.
The Rich Do Not Create Jobs
Lots of regular people having money to spend is what creates jobs and businesses. That is the basic idea of demand-side economics and it works. In a consumer-driven economy designed to serve people, regular people with money in their pockets is what keeps everything going. And the equal opportunity of democracy with its reinvestment in infrastructure and education and the other fruits of democracy is fundamental to keeping a demand-side economy functioning.
When all the money goes to a few at the top everything breaks down. Taxing the people at the top and reinvesting the money into the democratic society is fundamental to keeping things going.
Democracy Creates Jobs
This idea that a few wealthy people -- the "producers" -- hand everything down to the rest of us -- "the parasites" -- is fundamentally at odds with the concept of democracy. In a democracy we all have an equal voice and an equal stake in how our society and our economy does. We do not "depend" on the good graces of a favored few for our livelihoods. We all are supposed to have an equal opportunity, and equal rights. And there are things we are all entitled to -- "entitlements" -- that we get just because we were born here. But we all share in the responsibility to cover the costs of democracy -- with the rich having a greater responsibility than the rest of us because they receive the most benefit from it. This is why we have "progressive taxes" where the rates are supposed to go up as the income does.
Taxes Are The Lifeblood Of Democracy And The Prosperity That Democracy Produces
In a democracy the rich are supposed to pay more to cover things like building and maintaining the roads and schools because these are the things that enable their wealth. They actually do use the roads and schools more because the roads enable their businesses to prosper and the schools provide educated employees. But it isn't just that the rich use roads more, it is that everyone has a right to use roads and a right to transportation because we are a democracy and everyone has the same rights. And as a citizen in a democracy you have an obligation to pay your share for that.
A democracy is supposed have a progressive tax structure that is in proportion to the means to pay. We do this because those who get more from the system do so because the democratic system offers them that ability. Their wealth is because of our system and therefore they owe back to the system in proportion. (Plus, history has taught the lesson that great wealth opposes democracy, so democracy must oppose the accumulation of great, disproportional wealth. In other words, part of the contract of living in a democracy is your obligation to protect the democracy and high taxes at the top is one of those protections.)
The conservative "producer and parasite" anti-tax philosophy is fundamentally at odds with the concepts of democracy (which they proudly acknowledge - see more here, and here) and should be understood and criticized as such. Taxes do not "take money out of the economy" they enable the economy. The rich do not "create jobs, We, the People create jobs.
This post originally appeared at Campaign for America's Future (CAF) at their Blog for OurFuture. I am a Fellow with CAF.
Sign up here for the CAF daily summary.
Posted by Dave Johnson at 2:26 PM | Comments (0) | Link Cosmos
April 5, 2011
Silicon Valley's crown jewel, Palo Alto just got mowed down last evening by AT&T. To be specific AT&T effectively tied the hands of many of the City policymakers, and then plowed through the City Council and over 35 residents leaving their bodies scattered on the sidewalks in their wake. Using the big stick approach, they bullied and threatened action in the Federal court system if their addendum to their existing site permit was not approved; and the Council caved to the mighty sword sacrificing many of their downtown rental residents. Most troubling is that with these actions of passing this addendum for the mounting of two AT&T antennas on this residential building, this City Council may have set a precedent to severely limit tenants' rights going forward in this particular city and longer term in the state. Commercial building owners may now have enlarged rights that grant them the ability to railroad their tenants with whatever side businesses they choose. If this decision by Palo Alto holds, California may be able to rewrite the Civil Codes that govern the rights granted to landlords by allowiing them to enter the premises far beyond the scope of maintenance and/or emergency. You see the only way to get to this balcony is by gaining access through the bedrooms of the residents.
Effectively this City Council has opened a hornet's nest that may continue to sting them as this decision raises questions of social justice for over 40% of the City's residents, of which over 70% are management or other professionals in the tech industry. We all know that we live in a society that is fraught with corporate collusion, fraud and bad behavior. Yet it is troubling to see this kind of reprehensible behavior in our own backyard without tacit consideration for the privacy, health and/or safety of the rental residents. Palo Alto is a city that is full of bright entrepreneurs willing to risk it all to create technologies that can change the world. Sadly, none of them signed up to give away their rights. Who would have thought that liberal Palo Alto, the place of big dreams, would sink to this level! Most importantly, what is to prevent other such activities that suggest some degree of collusion between the private and public sectors? Not much with this precedent setting action, huh? Will Palo Alto become a city that only protects their landed gentry? With this decision, they are certainly well on their way to solely protecting property owners over the serfs that rent.
Taking this further, can building owners throughout the City now run either brothels or daycare centers while residents are working during the day or evening? After all given this recently enacted City precedent – building owners now have the right to discount the objections of their tenants to cut whatever side deal that want. This means that building owners can engage in mixed use and side deals regardless of the vocal protests of their tenants. As outrageous as this may seem, this is the box that has been pried open with last evening's decision and it may prove to a gift that keeps on giving. The young, the bright and the able may now choose to take their start-ups elsewhere and be treated far better in the short and longer term. Maybe there were bigger reasons that Facebook, the symbol of all that is good in Palo Alto, has chosen to jump ship and move to a neighboring city.
Note: This post will appear in other blogs.
Posted by Michelle at 1:50 PM | Comments (1) | Link Cosmos
February 16, 2011
It's a really bad time to even be middle class in this country, and forget about being poor. The only way to be protected is to be very wealthy: then you are guaranteed that your house is safe, your medical care is covered, and your children will have a future. It's that bad, and not one bit of this is subtle.
There is a class war underway in this country. The rich, or those that represent their interests, and corporations want control. Dave Johnson, blogger for the Campaign for America's Future, nailed it when he wrote that: "This budget fight is about a stark choice: jobs and growth for We, the People, or going down the road of plutocracy -- rule by the super-rich and big corporations -- with little or nothing left over for the rest of us."

This is the power grab of our generation playing out in Obama's budget. It reflects true entitlement for the super wealthy. The government revitalization of the "too big to fail" banks was only the tipping point. Of course, the bankers deserved their bonuses. Remember that you heard it here. The battleground is not about the so-called entitlement programs espoused by the Democrats. Social Security, and other such programs are not the culprits; they are the scapegoat for the real agenda.
Obama is being forced to rip open the social fabric of this country to reduce the Bush generated debts. In the President's proposed budget, most social programs will be ravaged left and right (no pun intended). Yes admittedly, this budget is a massive jobs creation machine. But watch out – don't get sick folks or have an on-the-job accident because there will little if any safety net. Certainly, we all know about health care reform, yet if Speaker Boehner and his boys have their way -- that too will be reduced to a hill of beans and severely compromised. The fight for survival of the middle class and the poor has been ratcheted up a notch. Strap in folks, this is class warfare.
Note, this will also appear in the Huffington Post.
Posted by Michelle at 12:07 PM | Comments (0) | Link Cosmos
September 9, 2010
This post originally appeared at Campaign for America's Future (CAF) at their Blog for OurFuture as part of the Making It In America project. I am a Fellow with CAF.
To fix the economy we have to fix wages. Increased wages will restore demand. The changes that will increase wages will help restore democracy.
The social contract used to be that citizens in our democracy share the benefits of our economy through increased wages that come from increases in productivity. This broke down and working people's incomes have been stagnant since the Reagan Revolution. (Yes, I'm telling the same story again. It needs to be told, over and over so people can understand what is happening to us. We are feeling the effects of the Reagan Revolution coming home to roost.)
Reagan and the conservatives weakened the government and broke the unions. Government and organized labor were the forces in our society that had stood up for the interests of regular people against the "moneyed interests" and weakening them fundamentally changed the fairness equation of our economy. After the Reagan Revolution working people's share of the benefits from increased productivity turned down:
All of the benefits of improvements in our economy now flow to a few at the top. This results in intense concentration of wealth:
With more and more of the income and wealth going to a top few, We, the People are thought of less and less as citizens and more and more as "the help." But who is our economy for, anyway? Our economy can operate for the benefit of We, the People, or it can operate for the benefit of a wealthy few at the expense of the rest of us. This is the ongoing battle. And history has shown over and over that when economies operate for the few, they don't work.
This is not just about sharing the economy, it is about sharing the decision-making power. In our form of government We, the People are supposed to make the decisions. When Reagan said, "Government is the problem" he was really saying that decision-making by We, the People is a bad thing. When conservatives complain about "big government" they are complaining about We, the People having a big share in decision-making. When they call for "less government" they are calling for less of a share of the decisions-making by us. This means the wealthy and powerful have more of a share -- of everything.
With the income, wealth and benefits of the economy increasingly flowing to a top few, working families tried to compensate for the loss in various ways. Women entered the workforce. Former Labor Secretary Robert Reich explains, "By the late 1990s, more than 60 percent of mothers with young children worked outside the home (in 1966, only 24 percent did)." (Please read his whole post if you have time.)
Then, still not getting by on stagnant wages with rising prices, people worked more hours or added second jobs. Then they started using up their savings.
Finally they resorted to adding debt.
This all finally broke down, demand slowed, and the economy has slowed to a crawl. The 90s financialization and "dot com" bubbles obscured the way things were headed, and then the housing bubble of the 2000s continued the illusion. But debt just kept rising people kept working longer and harder to get by, while the richest few kept getting richer. Finally it all crashed and current attempts to prop it up by helping the wealthy and big businesses are not succeeding. Bailing out big banks and their executives and shareholders and not holding anyone accountable, while letting predatory corporations continue their economy-draining practices has not only kept the worst parts of the "share of the wealth" problem in place, it has undermined people's faith in government and demcoracy. Changes need to be made.
Most people pay for things with income from jobs. If we want demand to rise, then we need to raise incomes. But things are still going in the wrong direction. As CAF's Robert Borosage writes today,

"Over the last decade, we lost one in three manufacturing jobs. Inequality reached Gilded Age extremes. CEOs and bankers pocketed million dollar bonuses while cooking the books and gambling on exotic securities, inflating the housing bubble until it burst. Health insurance companies kept a strangle hold on a health care system that costs twice as much as those in other industrial countries, leaves millions uninsured and provides worse health care."
Who Gets What For What?
This bad economy situation is going to drag on until we make real changes in the structure of who gets what for what in this country. Every incentive in the economy is to try to reduce wages, cut benefits and eliminate jobs. Think about that. People get bonuses and raises and owners get richer if they eliminate YOUR job or at least cut back your pay and benefits. For example, by replacing a worker with a machine, the owner of the machine gets more money, the worker gets nothing. But in the larger economy each time this happens it means there are fewer people in a position to buy whatever goods or services the same companies that eliminated the jobs are in business to provide. And it means that a few wealthy people become more wealthy and powerful.
This is where government comes in. Government is supposed to be the force that speaks for and protects the interests of the people, empowers people through education and rules, set conditions to keep wages high, lay down the infrastructure in which businesses thrive, and coordinates the international competition for industries and jobs. But the Reagan Revolution broke that. We need to restore it.
There are so many things that government could be doing to get the economy working again for working people, small and medium businesses and big corporations that want to make an honest living. Boost the minimum wage, modernize the infrastructure, provide health care, provide free education through graduate level, increase Social Security, help unions organize, impose a democracy tariff so imports don't get around the protections provided by our democracy, and return to taxing the rich who reap the dividends and payout of all the past investment that We, the People made to make business thrive.
And there are larger structural changes we can make. Just brainstorming but what if workers replaced by machines directly got some of the income generated by the machine. Workers laid off this way several times might then have enough income to get by without working! Or what if we cut the workweek from 40 hours to, say, 35 before overtime kicks in. Maybe that would increase hiring, while giving regular people more leisure time. (And keep cutting the workweek as machines and computers do more of the work.)
And, of course, to have wages at all people have to have jobs. One would think this would go without saying but these days it seems there is a need to point out that people are hurting for jobs, because the DC elite seem to have moved on from that. We badly need government programs to directly hire people to do things that help the people of the country. We would have all of this if the Reagan Revolution hadn't weakened government of, by and for We, the People.
Other posts in the Reagan Revolution Home To Roost series:
Tax Cuts Are Theft
Reagan Revolution Home To Roost -- In Charts
Reagan Revolution Home To Roost: America Drowning In Debt
Reagan Revolution Home To Roost: America Is Crumbling
Finance, Mine, Oil & Debt Disasters: THIS Is Deregulation
Sign up here for the CAF daily summary.
Posted by Dave Johnson at 11:52 AM | Comments (0) | Link Cosmos
August 23, 2010
This post originally appeared at Campaign for America's Future (CAF) at their Blog for OurFuture. I am a Fellow with CAF.
The things that people "know" are very different from the "reality-based" things those of us reading a blog like this know, and those things seem to always, always serve the corporate right.
I have been away on vacation. While away I have been talking to "regular" people who are outside of the circles many of us who follow progressive blogs and news closely live in. The particular group I spent time with might not fairly represent "regular" people but whenever I spend time talking to people who are outside of our highly-informed circles, whether it is talking to relatives, doing call-in radio shows or just talking to people I meet I come away very discouraged by the things that most people "know." The corporate right has been very effective at spreading an anti-government, anti-democracy narrative that, when believed, puts their interests on top.
Some of the things that people "know" that I heard in one form or another on my trip include:
1) Government caused the financial crisis. A lot of people know this, and a lot more have heard it repeated over and over. Government forced banks to give mortgages to poor people and minorities. Taxes and government spending "take money away" from and generally harm the economy.
2) Obama bailed out the banks. The most a lot of people know about the stimulus is that it was a lot of money and it went to bailing out the banks. Obama's massive spending increase (Democrats "tax and spend") is the cause of the deficit and the government is at risk of going bankrupt.
3) Corporations (plutocracy) are always more effective and efficient than government (democracy). Government messes up everything that it touches.
4) "Entitlements" are welfare and are destroying people's independence and work ethic. People think the government will solve their problems so they don't turn to themselves. Illegal immigrants immediately get welfare and have lots of babies on welfare and this is why states are going bankrupt.
5) Social Security is going broke and won't be there for younger people.
Of course all of these are just wrong, and of course acting on these beliefs leads the country to results that are terribly destructive to the economy and people's lives while a few at the top make out very very well for themselves. I'm not going to spend any time here getting into how much is wrong with each of these. I do want to get into why people believe these things.
So many of us -- by "us" I mean people likely to be reading this -- spend our time in somewhat insular information environments, where the blogs and other information sources we read and the people we talk to tend to follow news closely, and to be very highly informed with "reality-based" information. But "regular" people do not follow the news closely, and the "news" they get does not come from the same places as the news sources you and I carefully seek out.
Why The Right Controls The Narrative
It's simple. The corporate right controls the narrative because they make an effort to do so, and the forces of We, the People democracy, community and caring humanity do not. (Peace love and understanding, truth and happiness.)
Corporations and conservatives have invested a ton of money in a huge ideological message machine because they understand marketing. There is FOX News, Rush Limbaugh and the rest of talk radio, Drudge Report, a vast, vast Astroturf operation and all the rest of the right's propaganda operation. It is very, very well funded. They have constructed an effective narrative and they repeat it and repeat it and repeat it and repeat it -- and then they repeat it.
But there is also the corporate-owned "mainstream" media that largely echoes and often directly transmits the right's narrative. First, they echo these anti-government themes. Then, as with the current anti-Muslim "ground-zero mosque" frenzy they carry the things that distract from the real issues. Why? Because it serves their interests, too. If people are focused on distractions instead of looking at the real causes of their economic woes it is all the better for the real causes of their economic woes: namely the big, monopolist corporations.
(Does the mainstream media reflect corporate interests against those of the rest of us? Without going into detail here is a simple test: When was the last time you saw, heard or read someone on TV, radio or in a newspaper explain the benefits of joining a union?)
Meanwhile progressives and the forces of democracy are barely reaching out to regular people at all. We seem to focus our efforts mostly on elections, and do very little between elections to persuade the public that there are benefits to them of a progressive approach to issues. (And never mind our political leaders who repeat and reinforce the right's frames and narratives.)
A big part of this is that it takes a lot of money to reach out past our circles. But we sure do seem able to come up with money for elections. In fact the return on investment of reaching people outside of the election cycle should be obvious. We wouldn't have to raise and spend so much money in the election cycle if we were making the case that progressives bring more benefits to regular people, because then regular people would be more inclined to vote that way in general.
I plan to write more about this.
I think I did an OK job going into more detail on the things people "know" and why in this video from the Netroots Nation panel, The 2010 Elections: Channeling the Power of Jobs, Populism and the Angry Voter. Use the bar to slide this to the 40:00 minute mark, and watch for about 5 minutes.
And, while I'm showing videos, here is Love, Peace & Happiness by the Chambers Brothers. (I can't get it out of my head since writing "Peace love and understanding, truth and happiness" above...)
Sign up here for the CAF daily summary.
Posted by Dave Johnson at 9:54 AM | Comments (0) | Link Cosmos
July 27, 2010
This post originally appeared at Campaign for America's Future (CAF) at their Blog for OurFuture. I am a Fellow with CAF.
Simple question: have we reached a point where machines and computers leave us with less work to do? If so it can mean a lot of people are left without jobs and incomes, losing their homes and health, while the rest have our wages dragged ever downward. Or we can make some changes in who gets what for what, and every one of us ends up better off.
Cake or death? Which will it be? (*explained below)
Somewhere around one in five of us is un- or under-employed while at the same time so many of the rest of us, still employed are stressed, tired, doing the work of those laid off. With too few employed many stores, restaurants, hotels and many other businesses are falling behind. As Bob Herbert puts it today, "Simply stated, more and more families are facing utter economic devastation: completely out of money, with their jobs, savings and retirement funds gone, and nowhere to turn for the next dollar." The government has stepped in with stimulus to pick up some of the slack in demand but that can't go on forever and we need to find long-term solutions.
Is it structural?
There are signs that the jobs crisis may now be structural, or built into the system. This means that the usual solutions are not going to "restart the engine" and trigger a return to an economy that had where almost everyone can find a job, (even if it is a menial, boring time-suck).
Our unemployment emergency may really be about less work to do. Hale "Bonddad" Stewart writing at 538.com, Labor Force Realignment and Jobless Recoveries concludes, (click through for gazillions of charts and full explanation)
The "jobless recovery" is in fact a realignment of the US labor force. Fewer and fewer employees are needed to produce durable goods. As this situation has progressed, the durable goods workforce has decreased as well. This does not mean the US manufacturing base is in decline. If this were the case, we would see a drop in both manufacturing output and productivity. Instead both of those metrics have increased smartly over the last two decades, indicating that instead of being in decline, US manufacturing is simply doing more with less.
So it may be that machines and computers are doing more of the work that people used to have to do.
Robert Reich sees signs of structural unemployment as well, writing in The Great Decoupling of Corporate Profits From Jobs,
... big U.S. businesses are investing their cash in labor-saving technologies. This boosts their productivity, but not their payrolls. [. . .] The reality is this: Big American companies may never rehire large numbers of workers. And they won't even begin to think about hiring until they know American consumers will buy their products. The problem is, American consumers won't start buying against until they know they have reliable paychecks.
So what do we do?
Maybe we need some changes in who gets what for what. Right now we have an economy that is structured to send most of its benefits to a few at the top, while the rest of us -- the help -- sink ever downward into less and less security. People with power and wealth benefit when they figure out how to cause other people to receive lower pay -- or just lose their jobs. Eliminating jobs brings bonuses to the eliminators -- a perverse incentive if ever there was one. If someone can figure out how to cut your pay and benefits or just get rid of you ("eliminate your position") they get to pocket what you were making, and you get nothing (and conservatives say you're lazy). If you don't own the company you're out of luck.
In the past this perverse incentive was mitigated by people banding together in governments and/or unions and forcing the wealthy and powerful to share. But modern marketing science has been successful at making people believe that government and unions are bad for them. This was also mitigated by the ongoing need to find people to do the jobs that needed to get done. But with continual improvements in technology this need is reduced. We're living the result.
Also, this perverse incentive structure assumes an infinite pool of customers to sell to, ignoring that the transaction of benefiting from eliminating a job also eliminates a customer. But modern business has become so efficient at job elimination that this comes into play. Who will be able to buy theTVs that the employee-eliminating factory makes, if all the employees are eliminated and have no income?
These are structural problems that we can change. Let me just brainstorm a few possibilities for structural changes into the mix here:
Today when they replace a worker with a machine, the few at the top get another chunk of income, the worker gets nothing. But suppose a worker got to keep some of the economic benefit from getting laid off! Suppose that if your company replaces you with with a machine you get, say, 15% of the cost-savings as ongoing income. Heck, getting laid off would be a good thing, like winning a prize. After you get laid off a few times you only have to work part time. Get laid off enough times, you can retire.
Suppose we just shorten the workweek? What if we change from a 40-hour workweek to a 30-hour workweek? Economist Dean Baker has been offering ideas for workweek reductions for some time:
The other obvious way to provide a quick boost to the economy is by giving employers tax incentives for shortening their standard workweek or work year. This can take different forms. An employer who currently provides no paid vacation can offer all her workers three weeks a year of paid vacation, approximately a 6% reduction in work time.
Suppose the corporations and wealthy were taxed at the rate they were taxed before all the deficits and income inequality started, and the government just sent everyone a check, which served as a base income? Then everyone's wages would be higher because desperate people wouldn't be fighting over the few jobs. So then the better those at the top do, the better all of us do.

These are just a few ideas for restructuring the economy in ways the help all of us instead of just a few at the top. Please add your ideas in the comments.

We have a choice. We can continue with the system we have, and most of us -- the help -- will just get poorer and poorer while a few at the top take home more and more. Or we can change who gets what for what, and everyone comes out ahead.

*So which will it be, cake or death?

Sign up here for the CAF daily summary.

Posted by Dave Johnson at 1:52 PM | Comments (3) | Link Cosmos
June 30, 2010
Watch Alan Grayson give one of the best presentations of reasons to vote for progressives.
And the rubber chicken.
Skip to 9:57. Seriously, drag the slider until the time is 9:57. Worth it.
This was at the America's Future Now conference earlier in June. There is more video on the site.
Posted by Dave Johnson at 3:06 PM | Comments (0) | Link Cosmos
June 4, 2010
Please read: Progressives: Time to Go Off the Reservation,
We must be "off the reservation" as labor was under Roosevelt, and the civil rights movement was under Johnson. President Johnson wanted the Rev. Martin Luther King to shut down the demonstrations, saying that they would make reform impossible. With an independent movement, even King could not do that. Instead he went to Selma, and the resulting confrontation led directly to passage of the Voting Rights Act.
Posted by Dave Johnson at 9:05 AM | Comments (0) | Link Cosmos
May 5, 2010
This post originally appeared at Campaign for America's Future (CAF) at their Blog for OurFuture as part of the Making It In America project. I am a Fellow with CAF.
The conservative argument of the last 30-40 years boils down to this: "Hey look at this big pile of seed corn. Let's eat it!" Almost 30 years after the "Reagan Revolution" our infrastructure is crumbling around us. Since the Reagan-era tax cuts we have been deferring maintenance of (and never mind modernizing) our infrastructure, and as a result have become less competitive in the world economy.
Meanwhile our economic competitors, countries like China and India, have been building infrastructure like crazy. Other countries are investing, educating, improving public services because they know these things make the economy explode later. A major component of China's stimulus was infrastructure and public services - including public welfare - because of the economic benefits that come later.
Now for those countries it is later, while for us it's just becoming too late. Their investment is paying off while we're having trouble paying off the accumulated Reagan/Bush tax-cut debt.
How did we get here?
Public infrastructure is the roads, courts, education, etc. that enable an economy to prosper. We got ourselves out of the Great Depression with a big investment in public infrastructure. The government taxed the wealthy and built or improved modern roads, bridges, post offices, courthouses, shipyards, schools and other public structures that enabled business to take off.
And then business took off. The idea was, of course, that business would give back some of the returns to keep that process going. But instead the big companies and wealthy families funded a conservative propaganda machine that convinced people to let them just keep it. Look at this chart from 14 Ways A 90 Percent Top Tax Rate Fixes Our Economy And Our Country:
You can clearly see that the money that should have been invested in maintaining and modernizing our infrastructure instead has gone to a few wealthy people at the top of the food chain. (We're the food.) And of course, we all can clearly see the results of this in today's economy. They ate the seed corn, America is crumbling.
Now, here we are later and we are seeing the result of the Reagan Revolution. The American Society of Civil Engineers (ASCE) Infrastructure Report Card estimates that we are $2.2 trillion behind just on maintaining the existing infrastructure, never mind modernizing. Please click through and explore what ASCE is saying there. (Conservatives -- there are lots of pictures!)
What do we do?
The answer is obvious. It is called public investment. Ask the big companies, the banks and the wealthy to pay back some of the incredible amounts of money they have been piling up as a result of the past investment that We, the People made in building that infrastructure that enabled the economy to boom. Use that money to invest in maintaining and modernizing the infrastructure so that the economy can again thrive for all of us.
We can employ the unemployed and bring our infrastructure up to par at the same time. There is a lot of work that needs doing and we have a lot of people out of work.
The payback will be enormous. The economy will explode. And we can build sustainability into the process this time.
What is in the way?
The problem now is that the corporate/conservative propaganda machine has gone way past talking people into cutting taxes for the rich and cutting back on public spending for infrastructure and our people. Now they have become very extreme, convincing a number of people that government spending - We, the People spending on the common good - and government itself - We, the People making the decisions for ourselves - is the wrong approach. They believe that any government at all is "socialism" -- run for the benefit of all of us -- and that all public services must be "privatized" -- meaning run for the benefit of a few. They believe it is wrong, even immoral to have public schools, public transit, public health care, regulations that restrict what companies can do to consumers or the environment, etc.
They have the megaphone because they have the money. We have to confront this head on.
More to come!
This is another story of a wealthy few selling off the country's people and future. This is another story of gains for a few at the expense of the rest of us. These stories are becoming all too common. This is the Reagan Revolution coming home to roost, and I will continue to write about the terrible price we are paying and will be paying for a long time for the failed experiment in conservative ideology.
Sign up here for the CAF daily summary.
Posted by Dave Johnson at 1:56 PM | Comments (1) | Link Cosmos
April 3, 2010
The speech below by Rep. Paul Ryan lays out how the Republicans will campaign this fall. It is well-crafted propaganda, designed to get people to vote for what is really a corporate-run, privatized society replacing our democracy and distributing the benefits of everything that We, the People built over to a select few wealthy elites.
Lots and lots of people are buying it. There are a few reasons for this. I think the most important reason is that most people are not hearing anything else. There is nothing in any of the places where most people get information to counter this stuff.
Another reason people are buying it is that it draws on a few decades of trial-and-error narrative-building that has become a conventional wisdom. Many, many people actually believe now that cutting taxes increases revenue, taxes hurt and "take money out of" the economy, businesses always do things more efficiently and effectively than government, and the rest of the pro-corporate litany. Even our own Democratic leaders like President Obama frequently repeat this right-wing stuff, thereby destroying the credibility of progressive arguments.
The propaganda is backed by a rewriting of history that is taking place. Many people now think that Roosevelt's policies made the depression worse, etc. This is because the right is out there saying it over and over and no one is reaching the general public with anything to counter the lies. Today you can barely turn on a radio, open a newspaper, turn on the TV, go to most churches or go to many kinds of organized group activities like hunting groups, veterans groups, etc. without being blasted with this stuff.
Oh, and one more thing, you can't listen to any Republican, anywhere, talk without hearing the same points as you hear on the talk radio shows or read in the ubiquitous op-eds repeated almost word-for-word, driving the point home to people over and over from every direction. Imagine Democrats trying to drive a coherent, coordinated and repeated narrative. HA!
Those of us who believe in democracy need to come up with a public campaign to counter this stuff before it is too late. This requires a change in the way we think. Each of us must understand that our efforts have to start reaching out to the broad, general public, not just blog-readers, and make the case. The public out there beyond the blogosphere needs to hear reasons why one-person-one-vote democracy is better for them than one-dollar-one-vote "free market" corporatocracy or else they are naturally going to choose the latter. You can't blame people for making this choice if the only thing they are hearing out there in Kansas and Texas and Alabama is one side of the argument, and the other side isn't even engaging.
I'm saying we should start thinking about things like DailyKos and Firedoglake ads on the sides of buses. We should be thinking about putting up billboards that say "Government is We, the People making the decisions instead of big corporations making the decisions." We should be thinking about hosting public speaking engagements and getting our Fox-watching relatives to come.
So please read the following with the idea of how to counter it in mind. Instead of arguing with all the lies and distortions you are about to read, think about how to talk to regular people in ways that help them understand why democracy, taking care of each other, and our all-of-us-in-it-together progressive values benefit them.
For example, counter-arguments include informing people of the fact that government is "We, the People" making decisions for ourselves -- so "big government" really just means more control by the people over how our resources are used, and over our own lives. The tax burden rests on fewer people at the top because wealth is so greatly concentrated that a few people now get most of the income and control almost all of the wealth. And of course, much of what is complained about in the following was actually forced on us by Republicans, like the massive debt!
So here it is: Should America Bid Farewell to Exceptional Freedom? By Rep. Paul Ryan
Last week, on March 21st, Congress enacted a new Intolerable Act. Congress passed the Health Care bill - or I should say, one political party passed it - over a swelling revolt by the American people. The reform is an atrocity. It mandates that every American must buy health insurance, under IRS scrutiny. It sets up an army of federal bureaucrats who ultimately decide for you how you should receive Health Care, what kind, and how much...or whether you don't qualify at all. Never has our government claimed the power to decide when each of us has lived well enough or long enough to be refused life-saving medical assistance.

This presumptuous reform has put this nation ... once dedicated to the life and freedom of every person ... on a long decline toward the same mediocrity that the social welfare states of Europe have become.
Americans are preparing to fight another American Revolution, this time, a peaceful one with election ballots...but the "causes" of both are the same:

Should unchecked centralized government be allowed to grow and grow in power ... or should its powers be limited and returned to the people?

Should irresponsible leaders in a distant capital be encouraged to run up scandalous debts without limit that crush jobs and stall prosperity ... or should the reckless be turned out of office and a new government elected to live within its means?

Should America bid farewell to exceptional freedom and follow the retreat to European social welfare paternalism ... or should we make a new start, in the faith that boundless opportunities belong to the workers, the builders, the industrious, and the free?

We are at the beginning of an election campaign like you've never seen before!

We are challenged to answer again the momentous questions our Founders raised when they launched mankind's noblest experiment in human freedom. They made a fundamental choice and changed history for the better. Now it's our high calling to make that choice: between managed scarcity, or solid growth ... between living in dependency on government handouts, or taking responsibility for our lives ... between confiscating the earnings of some and spreading them around, or securing everyone's right to the rewards of their work ... between bureaucratic central government, or self-government ... between the European social welfare state or the American idea of free market democracy.

What kind of nation do we wish to be? What kind of society will we hand down to our children and future generations? In the coming watershed election, the nature of this unique and exceptional land is at stake. We will choose one of two different paths. And once we make that choice, there's no going back.

This is not the kind of election I would prefer. But it was forced on us by the leaders of our government.

These leaders are walking America down a new path ... creating entitlements and promising benefits that model the United States after the European Union: a welfare state society where most people pay little or no taxes but become dependent on government benefits ... where tax reduction is impossible because more people have a stake in the welfare state than in free enterprise ... where high unemployment is accepted as a way of life, and the spirit of risk-taking is smothered by a tangle of red tape from an all-providing centralized government.

True, the United States has been moving slowly toward this path a long time. And Democrats and Republicans share the blame. Now we are approaching a "tipping point." Once we pass it, we will become a different people. Before the "tipping point," Americans remain independent and take responsibility for their own well-being. Once we have gone beyond the "tipping point," that self-sufficient outlook will be gradually transformed into a soft despotism a lot like Europe's social welfare states. Soft despotism isn't cruel or mean, it's kindly and sympathetic. It doesn't help anyone take charge of life, but it does keep everyone in a happy state of childhood. A growing centralized bureaucracy will provide for everyone's needs, care for everyone's heath, direct everyone's career, arrange everyone's important private affairs, and work for everyone's pleasure.

The only hitch is, government must be the sole supplier of everyone's happiness ... the shepherd over this flock of sheep.

Am I exaggerating? Are we really reaching this "tipping point"? Exact and precise measures cannot be made, but an eye-opening study by the Tax Foundation, a reliable and non-partisan research group, tells us that in 2004, 20 percent of US households were getting about 75 percent of their income from the federal government. In other words, one out of five families in America is already government dependent. Another 20 percent were receiving almost 40 percent of their income from federal programs, so another one in five has become government reliant for their livelihood.

All told, 60 percent - three out of five households in America - were receiving more government benefits and services (in dollar value) than they were paying back in taxes. The Tax Foundation estimates that President Obama's budget last year will raise this "net government inflow" from 60 to 70 percent. Look at it this way: three out of ten American families are supporting themselves plus - through government - supplying or supplementing the incomes of seven other households. As a permanent arrangement, this is individually unfair, politically inequitable, and economically dangerous.

It raises a subtle but real threat to self-government when the few are paying more and more of the bill for government services and subsidies to the majority: "He who pays the piper calls the tune." The next chapter is the rule of "crony capitalism," where those who pay most taxes get the privileges, and government by and for the people is replaced by government by and for the few. The end of this story is soft despotism.

We already see enough of "crony capitalism." When government sends bailout money to Wall Street firms they label "too big to fail," that's "crony capitalism." When government buys shares in General Motors, names their management, and dictates their salaries, that's "crony capitalism." When big health insurance companies, instead of competing for market, team up with Congressional Health Care writers to order every individual to buy their products, that's "crony capitalism." When thousands of small businesses have to meet bottom lines with no government bailout, well, you're too small to succeed...good luck!

The Democratic leaders of Congress and in the White House hold a view they call "Progressivism." Progressivism began in Wisconsin, where I come from. It came into our schools from European universities under the spell of intellectuals such as Hegel and Weber, and the German leader Bismarck. The best known Wisconsin Progressive was actually a Republican, Robert LaFollette.

Progressivism was a powerful strain in both political parties for many years. Theodore Roosevelt, a Republican, and Woodrow Wilson, a Democrat, both brought the Progressive movement to Washington.

Early Progressives wanted to empower and engage the people. They fought for populist reforms like initiative and referendum, recalls, judicial elections, the breakup of monopoly corporations, and the elimination of vote buying and urban patronage. But Progressivism turned away from popular control toward central government planning. It lost most Americans and consumed itself in paternalism, arrogance, and snobbish condescension. "Fighting Bob" LaFollette, Teddy Roosevelt, and Woodrow Wilson would have scorned the self-proclaimed "Progressives" of our day for handing out bailout checks to giant corporations, corrupting the Congress to purchase votes for government controlled health care, and funneling billions in Jobs Stimulus money to local politicians to pay for make-work patronage. That's not "Progressivism," that's what real Progressives fought against!

Since America began, the timid have feared the Founding Fathers' ideas of individual freedom, so they yearn for Old World class models. Our Progressivists are the latest iteration of that same fear of the people. In unprecedented numbers, Americans are speaking out against the intolerable Health Care bill and irresponsible debt-ridden spending.

Does anyone recall Norman Rockwell's famous "Freedom of Speech" painting of an average working Joe standing and speaking his mind at a town hall meeting? Today's Progressivists ridicule average Americans speaking out at tea parties across the nation and denounce their criticisms as "un-American." Millions of average Americans reject their big government solutions, and that scares them.

Last January President Obama said: "There are simply philosophical differences that will always cause us to part ways. These disagreements, about the role of government in our lives, about our national priorities and our national security, have been taking place for over two hundred years."

He was right. So let's examine these "philosophical differences" of government. Progressivists say there are no enduring ideas of right or wrong. Everything is "relative" to history, so our ideas need to change. Progressivists say the Founders' Constitution including its amendments, with its principles of equal natural rights, limited government, and popular consent is outdated. We should have a "living constitution" that keeps up with the times. Progressivists invent new rights and enforce them with a more powerful central government and more federal agencies to direct society through the changes of history. And don't worry, they say. Bureaucrats can be controlled by Congressional oversight.

Would you like an example of how successful Congressional oversight is? Fannie Mae and Freddie Mac, the Government-Sponsored Enterprises (or GSEs), underwrote trillions of dollars in junk mortgages. Year after year their officials and others from HUD, Treasury, and other agencies who supervise them marched up to Congress for hearings. Red flags were raised. The oversight committees had other priorities and dismissed them out of hand. With the housing market already tanking, Financial Services Committee Chairman Barney Frank said: "This ability to provide stability to the market is what, in my mind, makes the GSEs a congressional success story." Less than 18 months later, the 'market-stabilizing' GSEs went belly-up due to their shoddy business practices, collapsing the mortgage credit industry and sparking the worldwide financial meltdown. No one knows the ultimate cost to the taxpayers but it will be gigantic.

If Congress can't control what a few mortgage finance bureaucrats do with your dollars, why would anyone trust Congress to control what tens of thousands of bureaucrats will do with your health?

The Progressivist ideology embraced by today's leaders is very different from everything rank-and-file Democrats, independents, and Republicans stand for. America stands for nothing if not for the fixed truth that unalienable rights were granted to every human being not by government but by "nature and nature's God." The truths of the American founding can't become obsolete because they are not timebound. They are eternal. The practical consequence of these truths is free market democracy, the American idea of free labor and free enterprise under government by popular consent. The deepest case for free market democracy is moral, rooted in human equality and the natural right to be free.

A government that expands beyond its high but limited mission of securing our natural rights is not progressive, it's regressive. It privileges the powerful at the expense of the people. It establishes the rule of class over class. The American Revolution and the Constitution replaced class rule with a better idea: equal opportunity for all. The promise of keeping the earnings of your work is central to justice, freedom, and the hope to improve your life.

In their hearts Americans know this, but people were alarmed in 2008 by rising unemployment, falling home values, a credit crunch, and a financial meltdown.

They voted for a change of parties in the White House, and elected the largest Democratic Congressional majority in more than three decades. So overwhelming was their majority that the opposition is unable to do anything to stop them from running roughshod over our foundations. Harry Reid had a supermajority in the Senate that could not be filibustered. Still, the people's mandate for Congress and the new President was clear, simple, and unmistakable: get employment back on track ... get our economy growing again.

Americans have lost jobs nearly every month since these leaders took over the federal government in January 2009, more than 4 million at last count. The official unemployment rate hovers near 10 percent, but if we add in folks who have stopped looking for work due to lack of job prospects, the rate is a lot higher.

They began by passing the first Stimulus, a taxpayer giveaway to their favorite special interests. The price tag was $862 billion. They pushed through a second stimulus bill that cost you another $18 billion. Let's see: since 4 million Americans have been unemployed since they passed these "stimuli," that averages $220,000 per job lost. Think about that. Democrats can't even put people out of work without spending near a trillion dollars!

Just to return to where we were at the end of 2007, 8.4 million jobs have to be created. To reduce unemployment to its pre-crisis level of 5 per cent by the end of President Obama's term, our economy needs to create 247,000 new jobs per month. But we are headed in the wrong direction ... except in one field: the government is growing at breakneck pace in expanding federal payrolls.

Although millions of private sector jobs have been lost since the recession began, Washington is on track to add about 275,000 more people to the public payrolls - a whopping 15 percent increase. And we aren't talking minimum wages here. More federal workers make over $100,000 than those earning $40,000 or less. The average government worker's salary in 2009 was 21 percent higher than private sector salaries. The average federal worker's compensation package, including benefits, was nearly $120,000 in 2008, twice the private sector at $60,000. One study shows the private sector benefit package averages $9,900 while the federal package averages almost $41,000. Now the Administration wants Congress to privilege federal workers by writing off their unpaid student loans after ten years. People in productive private sector jobs would keep paying for twenty years. Progressivists would really like everyone to work for the government.

Has any Congress in history enacted, or tried to enact, so many foolish, squalid, and counterproductive programs?

It isn't good news when anyone losses his job. But I'll make an exception when the Speaker of the House and the Senate Majority Leader lose theirs in November!

As their first major item of business last year, these leaders pushed through a budget so bloated that it will double the federal debt in five years, and triple it in ten.

Now the Administration has sent Congress a budget that's far worse. The nonpartisan Congressional Budget Office [CBO] reports that 10 years from now, this budget will drive the federal debt burden up to 90 percent of the nation's entire economic production. It propels spending to a new record of $3.8 trillion next year [FY 2011]. It widens the annual deficit to a new record of $1.5 trillion this year [FY 2010], and raises $1.8 trillion in new taxes through 2020.

Two and a half years after this recession started, and no new private jobs? Think what these mind-boggling tax increases and mountain of debt are signaling to people who want to open or expand job-creating businesses. Congress keeps raising the barriers against work and production - that's your answer.

At a time when economic and job expansion should be Washington's highest priority ... and as if the multi-trillion dollar Health Care debacle were not enough, the Progressivist leadership in Congress are adding insult to injury by promoting their energy and climate agenda through their Cap and Trade plan. Put aside the fact that there is growing disagreement among scientists about climate change and its causes. This bill is a big mistake for other reasons.

CBO estimates that Cap and Trade's total cost is another near-trillion dollars. By one CBO estimate, the tax and energy cost bills for the average American household may grow by $1,600 a year. Other studies put this cost a lot higher.

If you don't believe me, let me quote a key Democratic Senator:

Under my plan of a cap-and-trade system, electricity rates would necessarily skyrocket. Coal-powered plants...natural gas...whatever the plants were, whatever the industry was...would have to retrofit their operations. That will cost money. They will pass that money on to consumers...So if somebody wants to build a coal-powered plant, they can; it's just that it will bankrupt them because they're going to be charged a huge sum for all that greenhouse gas that's being emitted.

That was Senator Barack Obama in January 2008, talking about what he would do as President. Don't say the man doesn't work to keep his promises!

Economists across the spectrum tell us that Cap and Trade would make our long-term national economic production fall below potential, causing higher unemployment. Federal spending is on an unsustainable path that can only get worse if this happens. There is general agreement that the environmental improvements from Cap and Trade are either nonexistent or too small to measure.

Congressional leaders are also pushing an unprecedented expansion of the Federal Reserve Board's regulatory powers over financial institutions under the belief that government must protect the people from themselves. This measure will direct federal agents to inspect, and at their pleasure object to, the wages and compensation which businesses on Main Street as well as Wall Street wish to pay employees. It puts bureaucracies in charge of deciding the type and line of credit which consumers and businesses will have access to when they shop for cars, homes, education, and expansion of facilities. The Fed has already failed the twofold assignment it has - keeping the economy and jobs growing, and keeping prices stable. It should return to its original mission of guaranteeing the long-term value of our dollar. Instead the same leaders who never knew the government mortgage giants were supplying credit for worthless mortgages now want Fed bureaucrats to regulate the businesses that supply personal and commercial credit? If that happens, economic recovery will be a longer time coming.

And now I want to return to the Health Care Frankenstein. Most Americans understand that government-run Health Care is not free, not cheap, and not compassionate. I think most Americans believe Congress has no idea of what the public demand will be for subsidized Health Care. They are correct. When Medicare was enacted, Congress guessed it would cost about 10 percent of what it turned out to be after 25 years. Heck, Congress couldn't even figure the cost of the 3-month long Cash for Clunkers subsidy last year, underestimating it on the order of 1 to 9. Most Americans know the Congressional majority are clueless about what their government-run Health Care system is going to cost.

The drama that brought this creature to life was unedifying ... part tragedy and part farce. Ethical categories went out the window. Never in history have the deliberations of Congress been subverted on this scale. The secrecy, the lack of transparency, the half-truths were stunning. The votes called at midnight ... the 2 and 3 thousand page bills members of Congress had no time to read before the votes ... the sordid backroom deals, the Cornhusker Kickback that shamed Nebraska, the Louisiana Purchase, the "Gator Aid" Medicare privilege for Florida, the additional Medicare dollars for states whose wavering representatives only yesterday were ferociously denouncing earmarks ... the federal judgeship dangled for one lawmaker's brother ... the raid on the Medicare piggy bank ... the lie that $250 billion for "doc fix" shouldn't count as a Health Care cost ... the double-counted deficit estimate scam that would land any accountant in jail ... the proposed Slaughter rule that Congressmen not record a vote on a bill their constituents hate, just "deem" it passed and vote on the amendments...and to complete the farce, the phony Executive Order pretending not to fund abortions when the Health Care bill, as "the supreme law of the land," does fund abortions. The level of political corruption to buy the votes for this debacle makes all past examples look penny ante by comparison.

Self-government stands or falls on integrity, not only in those who represent you but in the enactment of law. This indecency soiled our freedom and embarrassed the democracy we promote in other nations. And this may not be the last of it. To enact its transformative agenda, this leadership employs the Machiavellian saying that the end justifies the means. America was born in a revolution against that whole idea. Soon it will be the norm.

The Constitution and the consent of the people are all that stand between limited and unlimited government power. Zealous ideologues with the best of intentions brush aside the limits on power in order to get whatever they believe is good for the people ... no matter what the people believe. Our system of freedom can survive an assault, but it won't survive if the people are frightened, or angry, or asleep at the switch. A great Democrat, President Andrew Jackson, once said: "eternal vigilance by the people is the price of liberty." We can thank our current leaders at least for this: they have awakened the nation to the danger of taking self-government for granted.

Congress is not only enacting a social welfare state agenda over the objections of the people. It is failing to address the problems that threaten to engulf our country, principally economic decline and entitlement-driven debt crisis. The coming election will be a referendum on the agenda of our current leadership. Either it will give them a mandate that says "more of the same," or it will end the abuse of power and put America back on the path of growth and freedom.

Supposing the American people use their referendum in November to elect a new majority, what would the next Congress do?

The first order of business will be "repeal and replace." We will work to repeal federalized Health Care and replace it with a robust, competitive open market in health care that puts patients and their doctors at the center - not employers, not insurers, and not government agents. This takes at least two elections, and we must show our perseverance.

A new Congress will then turn to the great problem of our stagnant economy and the debt tsunami bearing down on us. The days of pretending not to notice are over. The next Congress will understand this threat and act after transparent deliberation and real debate.

I have put forward my specific solution, called "A Roadmap for America's Future," to meet this challenge. The CBO confirms that this plan achieves the goal of paying off government debt in the long run - while securing the social safety net and starting up future economic growth.

The problem in a nutshell is this: Medicare, Medicaid, and Social Security, three giant entitlements, are out of control. Exploding costs will drive our federal government and national economy to collapse. And the recession plus this Congress' spending spree have accelerated the day of reckoning.

Today, Medicare is $38 trillion short of its promised benefits. In five years, the hole will grow to $52 trillion. Your family's share of this gap is $458,000. Medicaid will add trillions more in state and federal debt.

Social Security's surplus is already gone, and its debt is mounting. Unless its finances are strengthened, the government will be forced to cut benefits nearly 25 percent or raise payroll taxes more than 30 percent.

Both Republicans and Democrats have failed to be candid about this. And we have only postponed the crisis by shaking a tin cup at China and Japan.

A new Congress could start by making you the owner of your health plan. Under my Roadmap reform, a tax break that now benefits only those with job-based health insurance will be replaced by tax credits that benefit every American. And it secures universal access to quality, affordable health coverage with incentives that hold down health-care cost increases.

Everyone 55 and over will remain in the current Medicare program. For those now under 55, Medicare will be like the health-care program we in Congress enjoy.

Future seniors will receive a payment and pick an insurance plan from a diverse list of Medicare-certified plans - with more support for those with low incomes and higher health costs. To reform Medicaid, low income people will receive the means to buy private health insurance like everyone else.

Under the Roadmap's Social Security proposal, everyone 55 and older will remain in the existing program with no change. Those under 55 will choose either to stay with traditional Social Security, or to join a retirement system like Congress's own plan. They will be able to invest more than a third of their payroll taxes in their own savings account, guaranteed and managed by the federal government. For both Social Security and Medicare, eligibility ages will gradually increase, and the wealthy will receive smaller benefit increases.

And we need to get this economy moving again, so the Roadmap offers taxpayers an option: either use the tax code we have today, or use a simple, low-rate, two-tier personal income tax that gets rid of loopholes and the double taxation of savings and investment. And let's replace corporate income taxes with a simple, competitive 8.5 percent business consumption tax. These low-rate and simple tax reforms would provide the certainty and the incentives for investors to open new enterprises and for workers to find a marketplace expanding in new jobs.

The Roadmap plan shifts power to individuals at the expense of government control. It rejects cradle-to-grave welfare state ideas because they drain individuals of their self-reliance. And it still honors our historic commitment to strengthening the social safety net for those who need it most.

I would welcome honest debate in the next Congress on how to tackle our fiscal crisis - and the larger debate on the proper role of government. It's time politicians in Washington stopped patronizing the American people as if they were children - deferring tough decisions and promising fiscal fantasies. Tell Americans the truth, offer them a choice, and count on them to do what's right.

A political realignment is on the way. Democratic leaders are staking their party's future on their ideological agenda. Financial Services Committee Chairman Frank candidly admits that his party "are trying on every front to increase the role of government." Former President Clinton told a Netroots convention last year that "We have entered a new era of progressive politics, which if we do it right could last 30 or 40 years."

The question is, do we realign with the vision of a European-style social welfare state, or do we realign with the American idea?

My party challenges the whole basis of the Progressivist vision of this country's future. We challenge their attack on American exceptionalism. We challenge their claim that bureaucratic centralization is the only way the US can meet the economic and social challenges of our time.

Those leaders have underestimated the good sense of the American people. They broke faith with independents, Republicans, and their own rank-and-file. They walked away from the foundational truths that made America the wonder and the envy of the world. The price of their infidelity will be high.

I hope you won't mind an aside. I absolutely love Oklahoma! As you may know, I married Janna Little, daughter of Dan and Prudence Little, from Madill. Well, Janna and I are planning on spending half of our year here in retirement. And I can tell you it won't be Summer...it's just gets too hot here for a Wisconsinite. We will be spending the Fall and Winter here. You see, I love to hunt and fish. Each year we come for deer, duck, and turkey season. Janna refers to these times as Thanksgiving, Christmas, and Easter. There's something about Oklahoma that is truly captivating. It's a beautiful, big, unconstrained country with great-hearted people who know what it is to live like free men and women.

Some of my friends in Marshall County have on occasion called me "yankee," which I find particularly disturbing. I have always thought a yankee is someone from the Northeast, not the upper Midwest. Needless to say, I am told this can be fixed if I include among my life's achievements the high and noble accomplishment of noodling a giant catfish from the banks of Lake Texoma. And so, I will be returning in early June, otherwise known as noodling season, to gain this rite of passage so that I may never be called yankee again, and also hoping I keep my ten fingers intact.

Knowing America, and Oklahoma as I have come to know it, I am confident that the American character is up to every challenge. America is not over. This exceptional nation will not go down the way of mediocrity. Ronald Reagan used to say: "Freedom is never more than one generation away from extinction ... It must be fought for, protected, and handed on for [our children] to do the same." We are that generation. The fight is our fight, and it begins now! The time is at hand to reclaim America for freedom.

Thank you very much.

Note: Congressman Paul Ryan delivered this speech to the Oklahoma Council of Public Affairs in Oklahoma City on March 31, 2010.

Paul Ryan represents Wisconsin's First Congressional District. He serves as ranking member of the House Budget Committee and senior member of the House Ways and Means Committee.
Posted by Dave Johnson at 11:37 AM | Comments (2) | Link Cosmos
March 30, 2010
Dear Deficit Commission,
It's not hard to figure out why we have a huge deficit. It's so easy I don't have to use words. Here are some pictures:
Bill Clinton raised taxes on the rich. Bush cut them.
Now, about that huge national debt...
That second chart kind of explains itself.
The third chart can help you find a place to get some money:
(Note: There is no more Soviet Union.)
In case that isn't clear enough, try this:
Let me know if you still have any questions.

This post originally appeared at Campaign for America's Future (CAF) at their Blog for OurFuture. I am a Fellow with CAF.
Sign up here for the CAF daily summary.
Posted by Dave Johnson at 6:32 PM | Comments (0) | Link Cosmos
February 21, 2010
This post originally appeared at Campaign for America's Future (CAF) at their Blog for OurFuture as part of the Making It In America project. I am a Fellow with CAF.
One legacy of the Reagan tax cuts is that we stopped maintaining - and never mind modernizing - our infrastructure. As a result there is a LOT of work that needs doing. And there are a very, very large number of unemployed people. Hmmm...
There are so many more ways our economy suffers as the consequences of Reagan-era choices come home to roost. The current economic doldrums are in great part the result of Reagan-era choices:
* The deferred infrastructure maintenance and modernization that resulted from the tax cuts mean that our economy is no longer world-class. Bob Herbert has been writing about this problem for a while. From his most recent,
Schools, highways, the electric grid, water systems, ports, dams, levees — the list can seem endless — have to be maintained, upgraded, rebuilt or replaced if the U.S. is to remain a first-class nation with a first-class economy over the next several decades. And some entirely new infrastructure systems will have to be developed.
So here we are with a massive infrastructure deficit that is harming our ability to compete economically in the world. Just one example: China has 42 high-speed rail lines coming into operation connecting their major cities, and we are just starting our first one connecting ... Tampa to Orlando?

* The education cutbacks then are really hurting now.

* Energy. Cancelling all of Carter's efforts to solve our energy problems has left the economy dependent on last century's expensive and polluting energy sources and the monopolistic giants that control them.

* Debt. Tax cuts creating "structural deficits" have built up tremendous debt and the accompanying burden of paying interest on that debt and dependence on those who fund our borrowing habit.

* Militarization. We spend more on military than every other country on earth combined. The big defense corporations keep us from doing anything about it. Historically this kind of military spending and the resulting debt has ruined empires and kingdoms, and here we are.

* Government. Outsourcing/cutting/destroying/hating government and the commons has left us ill-equipped to catch up with China and others, and deal with monopolistic multinational corporate giants.

Schools, highways, power grid, ... everything. And all this work needs to be done on top of the need to retrofit all of our country's buildings to be energy efficient. Or we will just continue to fall forther behind. There is so much work that needs to be done. I wonder how the cost compares to the amounts that have been transferred to the very rich since the tax cuts started.

Hmmm... Let's see ... high unemployment ... lots of work that needs doing ... massive wealth accumulated at the very top ... hmmm... dot. dot. dot. And on top of that, there is all that evidence that past investment in infrastructure leads to great prosperity in the years following the investment ... dot. dot. dot. hmmm... Ideas are forming... connections are being made...

I can hear the shrieking from the "free market" conservative bunch now, just for thinking such thoughts: "But ... but .. that would be just WRONG to just ... give people jobs doing what needs to be done!!! and taxing the RICH -- the very beneficiaries of past infrastructure investment -- to pay for it? How can you even dare suggest such a thing???!!!"

Public works projects -- infrastructure. Example: In the 1950s, with top tax rates at 90%, we started the massive public works project that is the Interstate Highway System. How did that investment work out for our economy? How many companies benefitted from the ability to deliver trucked goods across the country in a short time? How did those top taxpayers do economically as a result of such investments?

Hmmm...


Posted by Dave Johnson at 12:12 PM | Comments (0) | Link Cosmos
February 8, 2010
This post originally appeared at Campaign for America's Future (CAF). I am a Fellow with CAF.
Much of the public believes that tax cuts "create jobs." A recent Rasmussen poll found that 59% of voters believe cutting taxes is better than increasing government spending as a job-creation tool. This proves that repeating a slogan over and over can effect what people believe.
But here is some news: Corporate taxes are on profits. So a tax cut means that the more profitable companies -- the Wal-Marts, Exxons, and other giants -- benefit. They pay back less to the government for their use of the roads, schools, courts, police, fire & military protection and all the other services that helped them get so big and powerful. So the giant monopolistic corporations that are chewing up small businesses, destroying local and regional retailers, take those tax cuts and use them to turn themselves into even better small-business-destroying machines.
For example, giants like Wal-Mart are destroying local and regional retailers. But it is the Wal-Marts, not the local and regional retailers that are the beneficiaries of tax cuts. They already have every advantage in the world and tax cuts are just more ammunition helping them destroy the small and medium businesses that are the job engine of our economy. This is why the "usual suspects," the politicians who get their campaign funds from the giant companies and work with lobbyists for the largest corporations and the right-wing talk show hosts who always advocate what the largest companies want are the ones who always advocate corporate tax cuts as the solution to everything.
Meanwhile, since smaller businesses that are struggling don't pay taxes, the tax cuts do nothing for them. They're already being walloped by these giants, then walloped by the government giving their competitors even more advantage with these tax cuts, and then they get the infrastructure they depend on cut out from under them. When taxes are cut the infrastructure that supports building new businesses is weakened. The services these companies need are cut back. The schools get worse, the government services are cut back.
If you ask the managers of a small or medium business, they will tell you they want customers, not tax cuts. Customers cause companies to hire people, not tax cuts. All the tax cuts in the world won't "create" a job, if there aren't enough customers coming through the door or ordering products because there is nothing for the new employee to do. And if there are more customers and orders the company will hire people whether they get a tax cut or not. (A job-creating tax credit for small businesses like President Obama is proposing is a different story, and will incentivize hiring.)
So remember, businesses need customers not tax cuts.
Posted by Dave Johnson at 3:52 PM | Comments (0) | Link Cosmos
January 27, 2010
Very high taxes at the top force executives into thinking and acting for the long-term interest of their business and surrounding community. If they can't get wealthy from a quick windfall then they have to run a sustainable business, and that depends on the health of the surrounding community.
Today executives can pocket a windfall in a short time and take off, leaving the mess behind for the rest of us to clean up. For example, the executives at Lehman Brothers got rich by destroying the firm and kept the money after it collapsed, while the employees were all laid off and the economy destroyed.
If high tax rates on the highest incomes mean it takes a decade to get rich, then the executives must do their part to keep the business and surrounding community healthy for that decade.
Posted by Dave Johnson at 3:02 PM | Comments (0) | Link Cosmos
December 31, 2009
I think Jerome a Paris does a good job answering the question in his diary, Daily Kos: Obama is better than the extreme-right,

I've already described Obama as a "sane conservative" - he is running policies that would have been mainstream right-wing 30 years ago, and which would be mainstream rightwing in most of Europe, he's restoring competence in government (something I consider a major thing in itself, even if it makes few headlines) and he's mostly governing on the line he promised. It's welcome progress from recent years, and it beats the available alternatives on offer at the voting booth. He's doing the best with the system he inherited. But is he a progressive? In my view, not really. I'm of the opinion that the current system is hopelessly flawed and cannot continue as it is in the long term. And I'm not happy that Obama's policies have been to basically patch the system as it is, and push any resolution of its current contradictions further down the road. There will be a real crisis (a much bigger one than last year's) at some point in the future, but it's hard to tell if it's going to be next year or in a decade. Many people think authorities did a good job in avoiding the worst following last year's financial collapse, and that we're now back on the right track; if you're one of them, then the criticism of Obama as a hostage (or, if you're less kind, ally) to the banking lobby makes little sense and I fully appreciate that. [emphasis added]
Posted by Dave Johnson at 5:10 PM | Comments (2) | Link Cosmos
December 30, 2009
Are you concerned about the country's large budget deficits? Are you wondering how we are going to pay for two wars, bank bailouts and economic recovery projects while continuing to maintain our roads and bridges and pay for our schools and police and firefighters? Are you wondering what we can do about the great concentration of wealth and income into the hands of a very few at the top?
There are so many budget problems. It would be so nice if we could just go back to a simpler time.
Well there is something we can do to solve most of these problems in one fell swoop. We really can just go back to a simpler time. Why don't we just go back to the income tax structure that we had back when budgets were balanced, our infrastructure was maintained, our schools were good, the economy grew at a nice, fast clip and the middle class knew that their incomes would grow steadily? What I am suggesting is that we just return the income and corporate tax rates to where they were during the Truman, Eisenhower and Kennedy administrations.
After these "golden years" we cut those top taxes and things started to fall apart. Then we started borrowing to make up for the lost revenue and even borrowed all of the money in the Social Security Trust Fund. We deferred maintenance of our infrastructure of roads and bridges, etc. We cut school budgets. We cut … well almost everything except what the richest were taking home.
Cutting and passing the savings to a few at the top became the corporate business model, too, once executives no longer had to pay high taxes.
As a result of these policies income and wealth have concentrated at the very top ever since. While working people haven't had much of a raise since the 70's, the top 1% now recieve the highest share of the nation's income since 1929. (If that date rings a bell, there's a reason.) UC Berkeley Professor Robert Reich recently wrote, "In the U.S., the root of the problem is a growing share of total income going to the richest Americans, leaving the middle class with relatively less purchasing power unless they go deep into debt."
Suppose we did go back to the tax rates of a simpler time? What effect would such a change have on how our country is doing?
The United States now has to pay a huge share of its budget just to cover the interest on the borrowing that tax cuts made necessary. Raising taxes, stopping the borrowing and paying off the debt would remove this huge drag on our economy.
Raising the top tax rates removes the incentive for corporate executives to lie, cheat and steal. Today they can pocket huge sums in a single year, and leave behind the mess they make for others to fix. But high taxes at the top would force longer-term thinking. When it takes years to build up a fortune you want your company to be around for a long time, and you need the surrounding public infrastructure to be in good shape to support your enterprise. So we would all benefit.
I know I am going to be accused of wanting to "punish the rich." Nothing could be further from the truth. Taxes are not punishment; they are what we all pay to have the benefits and protections of modern society. Those benefits and protections enable people to become wealthy, and we ask that they give some back so others can prosper as well. We all want to be rich. With this tax structure, the more people make the more they can pay in taxes so we all benefit.
So of course we want our corporations to make money, too – and lots of it. That way they can distribute the money so shareholders benefit – and pay taxes.
I am asking that we return to a tax structure that builds wealth but also leaves the companies and communities that helped build the wealth intact and in good shape for the long term.
This was written as part of the Commonweal Institute Progressive Op-Ed Program and appears at the Commonweal Institute's Uncommon Denominator blog.
Posted by Dave Johnson at 12:17 PM | Comments (0) | Link Cosmos
December 22, 2009
This post originally appeared at Campaign for America's Future (CAF) at their Blog for OurFuture. I am a Fellow with CAF.
It is possible that there is going to be a "deficit commission" to look for ways to reduce our country's budget deficits. I have some questions for them to ask to help get things started in the right direction:
1) President Reagan increased Social Security taxes, but used that money to cut the very top tax rates that only the wealthiest pay. Now that the money borrowed from Social Security is coming due, which income group is better positioned to pay it back, wealthy people or the elderly to whom this money is owed?
2) President Clinton left office with a huge budget surplus. Then, President Bush gave tax cuts to the wealthy, and his last budget had a $1.4 trillion deficit. How much of this change was because of those tax cuts for the rich?
3) How large was the country's yearly budget deficit and total debt in the "Eisenhower/Truman" decades when the top tax rate was 90%?
4) Today we have an "infrastructure deficit" – the amount needed to repair our country's roads, bridges, sewers, etc. – of somewhere upwards of $1.6 trillion. Was our infrastructure kept in good repair before the top tax rates were cut?
5) Concentration of wealth is long recognized as a threat to democracy, and now we are seeing a low-wage, everything-to-the-top economy with the greatest ever concentration of wealth going to a few at the top. Was the problem of wealth concentration increasing or decreasing before the top tax rates were cut?
6) When top rates were high people couldn't take home vast fortunes in a single year. When it took several years to make a fortune did corporations depend on long-term or short-term thinking? Did the executives of corporations care if the infrastructure and communities their companies depended on were in good shape? Did large corporations fleece customers and exploit employees for quarterly returns as they do now?
7) The military budget is the largest item in our country's budget. Was the military budget larger or smaller when we faced the cold war threat from the Soviet Empire?
8) Just how big is our military budget, if you add in veterans programs, nukes, intelligence and the military budget's share of accumulated debt interest? How large is it in relation to all of the rest of the countries in the world, combined?
9) Speaking of debt interest, how much debt interest do we pay on the debt that has added up since we cut tax rates at the top? Who gets all that interest?
10) Some will say that proposals to bring back the tax rates of the Eisenhower administration are "socialist." What was the name of the organization that accused President Eisenhower of being a Communist?
11) Does the following chart stimulate any ideas about how we might solve the debt problem?
Posted by Dave Johnson at 11:36 AM | Comments (1) | Link Cosmos
September 25, 2009
Isn't "government takeover" just another way of saying "We, the People making the decisions?"
Posted by Dave Johnson at 10:05 AM | Comments (0) | Link Cosmos
September 18, 2009
Government is us, democracy, We the People in control of the decision making. Conservatives rail against "big government," which literally means they are against We the People making decisions. And that necessarily means they want big corporations and a wealthy few making the decisions instead because that is the only alternative.
THAT is the choice - either the people through our government, or control by and service to a few big corporations and wealthy people.

Posted by Dave Johnson at 1:41 PM | Comments (0) | Link Cosmos
July 28, 2009
This post originally appeared at Blog for OurFuture. It was written for the Making It In America project.
I am pro-corporate. I'll go a step further with that and proclaim that I believe that there are no bad corporations, and that I haven't seen any corporations do anything wrong.
I see the way you are looking at me. I'd better explain.
The reason I say there are no "bad" corporations is because corporations are not sentient beings that can "do" things or that can be good or bad. They can't make decisions. Corporations are just a bundle of contracts that allow groups of people to more easily raise capital and amass resources. Corporations are things, like chairs, and things do not make decisions, any more than a chair does. Corporations are tools and tools are neither good nor bad.
When I say I am pro-corporate, this is what I mean: The things that the corporate legal structure enables people to do are good for society. This is why We, the People decided to enact the laws that created corporations. If we want to be able to accomplish things on a large scale, like build a railroad or airports and airplanes or skyscrapers – or solar power plants to replace coal power plants – we want to enable people to more easily raise the necessary capital and amass the resources needed to get the job done. The legal structure of the corporate form of a business accomplishes this.
Corporations, a bundle of contracts, don't "do" anything, people do. And that is why this discussion is important right now. We are looking here at how to restructure our economy, but before we can do that, we have to correctly identify what went wrong. We have to understand who the good and bad actors were.
So what are some of the things that companies have been doing that we as progressives think should change? Let's use the highly-publicized example of Wal-Mart and their low wages and benefits and Chinese imports. Wal-Mart always complained about being cast as the bad-actor. They said that if Wal-Mart raised wages and benefits and their competitor Target didn't, then they would be at a competitive disadvantage and Target would take over the business. And, by extension, any company that tries to "do the right thing" is immediately at a disadvantage to a company that does not.
Looked at this way, if we make Wal-Mart raise wages and Target doesn't, then not only is Wal-Mart in trouble as a company but now we're starting all over again trying to get Target to raise wages. And if THEY do so, then along comes K-Mart or Costco or a new company X-Co to pay the low wages, charge lower prices and take away the business. This feels like it is going around in a circle, trying to fix a problem in one place and the pressures of the system immediately make the problem appear somewhere else.
I think blaming companies for the things they "do" also places a lot of stress on people inside of them who might agree with us, and even can alienate them from otherwise supporting progressives. People in the corporate world often feel trapped because the rules of the game require them to engage in what we think of as bad behavior. These are good people who would be very helpful to us in making the correct changes but they feel forced by the system to do the things they do. They are pulled two ways. Executives at Wal-Mart on the one hand can be want to raise wages, and on the other hand have a responsibility to compete with Target.
So what am I getting at here? The companies are not the problem, the rules we set up for them are. Companies operate on a playing field on which the rules of the game are supposed to be decided by US. We, the People are supposed to set up the ground rules and then the companies are supposed to follow those rules. Wal-Mart followed those rules. If we didn't like the wages and benefits that companies pay, why don't we change the rules and tell them they all have to pay higher wages and provide better benefits?
Now we're getting somewhere. Many progressives have been trying to get companies to "behave" in better ways, and haven't been getting much done -- I think due to not correctly identifying the problem. The real problem is that we haven't set up the rules of the playing field to require these companies – all of them – to provide good wages and benefits, etc. It is our job to regulate what these corporations do. So why didn't we, through our government, change the rules for all the companies, so they all had a level playing field and clear rules? Identifying why we have not fixed the rules is the path to fixing the larger problem.
What has been happening is that a few people in the bigger companies have been using the resources of those big corporations to influence our system and set the rules of that playing field to give an edge to their companies. They do this so they can personally gain.
This is where we need to focus to fix the corporate system. There should be no way for people in companies to have any say whatsoever in how the playing field on which they operate is set up. How to accomplish this is a subject for future posts.
As I said above, corporations are just a tool, like a hammer. But a hammer can do a lot of damage if a person hits you upside the head with it. That is what we have to stop: a few people using corporate resources and hitting us upside the head.
Oh, and for the record, I am pro-chair, too, though my wife will probably insist I am a pro-couch partisan.
Posted by Dave Johnson at 8:20 AM | Comments (2) | Link Cosmos
July 21, 2009
This post originally appeared at Open Left
How many stories have we heard in recent years of CEO's and other executives looting, stealing, polluting and wreaking general havoc? The incentive to loot a company's pension funds is money. The incentive to outsource our jobs is money. The incentive to deny needed treatments to an insured patient is money. The incentive to pollute our rivers and air is money.
Generally the incentive to lie, cheat and steal is money. This is especially true in the corporate world where the reason for … well, everything … is money. This is normal, and can be kept in check. But the temptation that pushes many over the line is not just money, it is the possibility of the big, humungous jackpot. And that is what we have today.
It used to be that you could make, why, millions of dollars if you worked hard, built a company, invented something important, or had amazing talent. But today mere millions is for chumps. Today you can loot a fund, rig an energy market, forward-run stocks or threaten to bring down an economy and end up with a quick payoff of billions.
When excessive, massive paydays are possible, it opens the door to overwhelming greed and a resulting compromising of principles.
There is a way to prevent the destructive behavior we have been seeing from the top. People won't have an incentive to cheat and steal if they can't get the huge jackpot from the proceeds. Let's limit the possibility of collecting a vast and fast return. The vast and fast return is the motivator, so take it out of the equation.
The way to do this is with a very steep progressive income tax with a very high tax rate on income above a certain level. So suppose we set the top tax rate back to 90% for people making over, say $3 million. $3 million a year is nothing to sneeze at, so there is still plenty of reason to do what you do to make a lot of money. And if you pass $3 million you still take home $100K for every million more you make, which is also nothing to sneeze at. But there is no longer a reason to engage in quick-buck schemes. Instead there is plenty of reason to build a solid business over time, and hopefully eventually build a fortune of hundreds of millions. As I said, nothing to sneeze at.
People could still become vastly wealthy, except it would take ten or twenty years to become vastly wealthy. You would have to actually do a good job, consistently, instead of looking for fast-buck schemes to cash out in a year. And for those who still need to make a billion or two a year, We, the People are the beneficiaries while they still take home hundreds of millions. It's a win-win.
Again, if we limit the income that can be realized from such behavior we reduce the incentive to engage in it. We as a society used to understand this. We used to tax high incomes at very high rates. We used to see that this provided all of us with a benefit.
An additional bonus from this idea: by limiting the amount that can be made in a single year we provide an incentive to stay involved and work hard and over a longer period of time build up a respectable fortune. Just not a vast and fast fortune.
Another benefit from increasing the top tax rates is that we need the money. Because of the huge tax cuts that were given to the wealthiest we neglected maintaining our infrastructure, we have run massive deficits, we cut services to citizens and now we are reaching a limit of our ability to borrow. So it is time to ask the beneficiaries of the policies that got us into this jam to pitch in again and help us get back out of it again.
Until the late 1970s the United States had a very, very high top income tax rate. From the time of FDR until the 1960s the top rate was 90% plus on very high incomes. From the 60s until the Reagan years it was in the 70%s. Under Reagan it ramped down to 28%. (See the numbers here.)
The periods of highest taxation of the highest incomes coincides with periods of the most investment in the country's infrastructure, the period of building the middle class and American leadership in areas of education, science, technology and manufacturing. Perhaps this is because we, as a country, had the financial resources available to invest for the public good rather than tied up by a few at the top as we see today. Perhaps this is because in a consumer economy more regular people with more money keeps things going, and moving the taxes up to the prime beneficiaries increases the amount of money that regular people have to spend.
There were multiple historical justifications for these tax rates. Among these, we understood that the purpose of our economic system was for OUR benefit. So while we encourage people to produce we also understand that once the production is stimulated we all want to benefit from it. So after a certain point a tax kicks in and increases and we all share in the returns from the enterprise.
Another justification was that we needed the money to pay for WWII, and to invest in the things that pulled us out of the depression. Yes, we got out of the depression by raising taxes at the top.
But beginning in the 70s the malefactors of great wealth started a well-funded drumbeat of marketing messages to convince people that government and regulation are bad, the richest should not be taxed, the rich "create jobs," cutting taxes increases government revenue, etc.
This huge propaganda campaign succeeded and turned the public against taxes and government. They convinced the people that the people should have no power. (Marketing can convince people to smoke -- it can convince people of anything.)
Look at the changes in the nature of our economy since tax rates were lowered. We have financialized the economy. We have been shipping manufacturing and jobs out of the country. We have been eliminating pensions. Wages have stagnated. We have massively increased debt. And a very few at the top have been able to use financial power to consolidate to themselves much of the income and benefits of the economy that We, the People built.
Reasonable returns that build up over time are boring. They require work. So when you can make out like a bandit you act like a bandit. Since the tax rates were lowered the nature of our economy has changed from building solid companies that treated their customers well and provided well-built products, to quick-buck schemes designed for fast cash out.
Corporate conservatives will argue that we just want to "punish success" by asking the wealthiest to pitch in. Actually we want people to make lots of money. In fact, we want more people to make more money. That's the point of our economy – so that we all are prosperous. And with ever higher tax rates, when those at the top make more money we all make more money. So in fact with high top tax rates there is an additional societal incentive for the rest of us to encourage those at the top to make even more.
What we don't want is people gaming the system so they can reap vast personal returns for themselves at the expense of the rest of us. We want the system functioning smoothly. A very high top tax rate helps fight this problem. In the recent financial collapse it was vast and fast returns that provided the incentive for the gaming, for taking huge risks and not worrying enough about the downside.
Some other points, off the top of my head: (This is a blog post not a Ph.D. thesis.)
- High tax rates at the top encourage work.
- High top tax rates limit the concentration of wealth.
- High top tax rates distribute the benefits of our economy to all of us, paying a dividend for participating in a democracy.
We can also use high top tax rates to increase investment incentives. A top rate of 90% provides a lot of room to set a favorable capital gains rate. If you only tax, say, 60% of the income from capital gains this would provide a huge incentive for the very rich to invest. This way a person in the 90% tax rate would only pay $54 in taxes and a person in a 20% tax rate would only pay $12 on capital gains.
We used to believe as a society in democracy and sharing the wealth. We used to believe in not letting a few get wealthy enough that they can use the resulting power to skew the country's policies in their favor. We used to believe that windfalls should be shared. This idea helps return us to a functioning democracy with the resources to act for our mutual benefit.
This idea retains the profit incentive while reducing the greed/bad-behavior incentive by capping the potential gains. These potential gains can be great enough that anyone can strive for them, without being high enough to drive massive greed.
So, what do you think? Should we set the top tax rate back to 90% or higher?
Posted by Dave Johnson at 10:50 AM | Comments (0) | Link Cosmos
July 16, 2009
This article was produced as part of Commonweal Institute's Progressive Op-Ed Program
Progressives believe in a "we're all in this together" philosophy while conservatives follow a "you are on your own" philosophy. The differences between these approaches can be clearly seen in the battle over how we share the benefits of our economy.
Conservatives encourage people to take "personal responsibility" rather than to rely on each other for support and guidance. When it comes to things like negotiating for pay and benefits this approach limits each of us to the power and resources that we have alone as individuals.
But big companies are not "on their own." They are legally allowed to concentrate resources and power that dwarf anything an individual could muster. Companies might have thousands, even tens of thousands of employees who have to do what they are told. They have top legal teams at the table across from you. They can place advertisements and hire PR firms to spin false stories that turn the public against you.
A "you are on your own" approach puts each of us alone at the table with powerful the big companies. When we ask for higher pay, time off, benefits or better working conditions they can set us against each other by saying, "we'll just find someone else to do your job." Big companies seeking to lower or eliminate worker costs (you) and pocket the savings on one side of the table with regular individuals on the other side of the table is a one-sided negotiation. The result is an increasingly one-sided economy, with the benefits of the economy going overwhelmingly to those who control these powerful companies.
The negotiating table is out of balance and the result is this terrible economic downturn.
There is another approach. We can create win-win solutions that work for companies and for each of us as individuals. This will happen when there is balance between those at the table negotiating shares in the benefits of our economy. To achieve this we need to strengthen the unions. We know this because there was a period in our history when we had a few strong unions which brought a better balance of power at the negotiating table. This balance didn't just help union members, it created the middle class.
Unions are the very essence of "we're all in this together". People banded together and refused to work unless conditions improved. This unity gave them the power to ask for better wages, benefits, time off, sick pay, health care, pensions and other benefits that we all came to expect and enjoy. The resulting balance of power forced both sides to look for balanced, win-win approaches. It created an economy with a stable workforce that could afford to purchase consumer goods, so companies prospered as well.
But in recent decades the unions have been weakened. The companies have created a stacked deck, forcing unions away from the bargaining table. With only the big companies at the table, of course the outcome reflects their short-term interests. Job security is non-existent. Raises are rare. Benefits are cut. Pensions and health insurance are ever harder to find.
The fact is, when unions are weakened the interests of all workers, unionized or not, are not represented.
The current state of the economy demonstrates how the conservative "you're on your own" approach has failed us. Our economy is terribly out of balance because the negotiating table has been out of balance for so long.
So it is time to restore balance. A progressive "we are in this together" approach can restore our economy. The Employee Free Choice Act, now before the Congress, is an example of the kind of progressive policy that would let workers join unions and again sit at the table without fear of being fired by their employers.
When working people are once again represented at the bargaining table, the big companies will be forced to accept win-win solutions. The economy will be restored and can once again benefit all of us.

Posted by Dave Johnson at 10:19 AM | Comments (0) | Link Cosmos
Update -- Take a look at Headline 2020.
This post originally appeared at Open Left
Yesterday I wrote about ideas. Today I'd like to write about dreams.
At the recent America's Future Now conference put on by Campaign for America's Future, I attended a session led by Commonweal Institute's Executive Director Barry Kendall called "Collaborating on Ideas for the Long-Term." Barry is also Co-Chair of the Progressive Ideas Network (PIN), an alliance of progressive think tanks. (Note - PIN recently published a book, THINKING BIG, Progressive Ideas for a New Era.)
Barry has been working with this group of think tanks to encourage long-term thinking, and was talking to the people attending the session about PIN's model for creating and supporting collective projects on big ideas.
To introduce the idea of long-term idea work, Barry used a concept that he calls "Progressive Victories, circa 2020," based on an idea from Joe Brewer at Cognitive Policy Works. His idea is to think about headlines that we would like to see at some point in the near or even distant future. Barry asked the group to imagine the headlines they would see in newspapers in the year 2020, if progressives are able to build true governing power and enact their agenda.
Here are just a few of the 2020 headlines offered by the group:

Rail Passengers Outnumber Auto Passengers 2 To 1
UN Global Governance Task Force Reels In Corporate Anarchy
Annual Citizen Dividend Raised to $20,000 - (mine)
World Population Growth Stabilized
Steady-State Economy Realized
10 Global Corporations Have Their Federal Charters Revoked For Criminal Activity
Citizen Representatives Now Hold Majorities on Corporate Boards
US Manufacturing Reaches New Peak
OMB Enacts Full-Cost Accounting on All Policy Proposals
Planet Temperature Stabilizes
These are great.

An exercise like this helps get us past the current habit many of us seem to have of reacting mostly to today's events and battles, and thinking instead about where we might be able to take our society in the future. It was difficult to dream about the future when we were plagued by George W. Bush and the far right in office But we have some room now to try. Of course, some of the headlines presented (which I didn't include here) dreamed of a progressive resolution to current events, but the exercise is an attempt to move us past reaction and into proaction.

Thinking about possible futures brings with it the question of how to get there. I'll write about that tomorrow.

I am hoping that readers can leave comments with headlines they hope to see in 5, 10 and 20 years. My own headline from above, in the form that would be useful in a comment here, would be "May 2020, Annual Citizen Dividend Raised to $20,000". The opening paragraph of the accompanying story would be something like,

"The annual citizen dividend has been increased to $20,000. This is the dividend paid to all citizens as their share of the fees collected from businesses that put pollutants into the atmosphere up to their allowed cap, for oil and other extracted resources, and other recovery of externalized costs. A similar amount is added to the National Income Trust to increase future payouts. In similar news, because of increasing productivity the maximum workweek has been reduced to 15 hours and the minimum wage has reached $50 per hour."

Yes, I imagine an economy in which every person has a guaranteed income (before working) of $20,000, people only work 15 hours and the minimum wage is $50. Why not? With computers, robots and machines doing more and more of the work for us, why not? The economic paradigm we operate under today sure isn't working for most of us, so why not imagine something better for all of us?

We all feel the pressure of so many people competing for jobs. But imagine that instead of competing for scarce jobs, everyone just works fewer hours. Last March, in A Stimulus for Working Fewer Hours, economist Dean Baker wrote,

An alternative would be to have everyone share in the adjustment to excess supply by reducing work hours. Fewer work hours would mean roughly proportionate reductions in pay, but there would be the offsetting benefit of more leisure time. Workers would have more time to spend with their families or in nonwork activities. This would bring us more in line with the rest of the world, where the standard workweek and year is considerably shorter.

So what is your vision for a progressive future? Let's come up with some headlines you would like to see in five, ten and twenty years. Give it a try. Tomorrow we can work on how to get there.


Posted by Dave Johnson at 8:24 AM | Comments (0) | Link Cosmos